New Law Creates Commemorative License Plate for School
Governor Sarah Huckabee Sanders signed a new law Tuesday, April 18, that mandates the creation of a special license plate to honor the Little Rock Central High School National Historic Site. 
The law, originally introduced as House Bill 1485, is now known as Act 808 and was sponsored by alumni Rep. Denise Ennett and Sen. Clarke Tucker. Ennett, a Democrat who represents a large part of downtown Little Rock, expressed gratitude to other lawmakers who supported the new policy.
"The bill is important because Central High School is an incredible institution and an important part of our state's and United States history. This type of legislation shows how many proud alumni we have, including some who serve or who have served in the legislature, and one that currently serves in our Governor's mansion," Ennett said. "In addition, it shows that although many of us in the legislature may have very different ideas of how to improve education in this state, at the end of the day, we all care deeply about and are proud of Arkansas public schools."
Sanders also recognized the significance of the new license plate.
"I'm unbelievably proud that I get to be here today and as a proud Central High graduate get to sign into law something that marks the progress of our state," Sanders said during a press conference following a ceremony that took place in front of the bronze statues commemorating the Little Rock Nine on Capitol grounds. 
Ennett gave credit to Sanders for facilitating the law's recent passage.
"I had the honor of presenting the bill in the House Public Transportation Committee and then presented it on the House floor. The process was repeated in the Senate Public Transportation Committee, but it failed on the Senate floor. Feeling defeated, I reached out to fellow alums like Governor Sanders, Senator Clarke Tucker, and others for assistance. The next day the Governor had whipped enough votes for House Bill 1485 now Act 808 to pass," Ennett said.
Production of the new license plate will begin in 2024, after the design is approved. The Tiger Foundation, a non-profit charity organization associated with the school, will oversee the new law's implementation.
"The foundation is currently working with art teacher Rex DeLoney to design the plate. Once the design is chosen, it will have to be vetted by the Department of Finance Administration and the Arkansas State Police. Lastly, there is a one time fee of $20,000 that has to be paid to the state government, and then after that all proceeds from each sale will go to the Tiger Foundation," Ennett said.
In the end, Ennett believes this new law illustrates the potential of bipartisan cooperation in the state legislature.
"I am grateful that this measure garnered bipartisan support and honored that Governor Sanders signed it into law," Ennett said. "This is proof that we can build a brighter future for Little Rock Central High and every high school in this state when dedicated people come together to pass meaningful legislation."
About the Contributor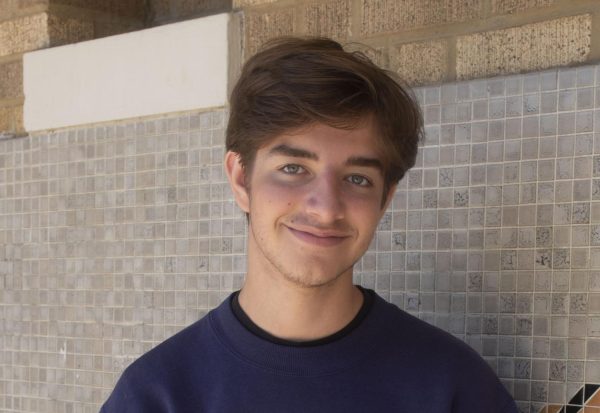 Jack Baker, Print Editor
Hi! My name is Jack Baker, I'm in 12th grade, and I'm so excited to serve as the print editor this year! This will be my third year in journalism class, but my favorite subjects are history and English. I'm particularly interested in politics and modern culture. When I'm not at school, I'm usually competing in policy debate, running cross country, playing the piano, or hanging out with friends.