Blood Drive 2023: Vital in Arkansas
Blood is needed every single day in America. Tuesday, April 4, the students on campus gave back to their community with 48 procedures, helping as many as 144 people in local hospitals. 
Darren Shaw, the donor recruitment account consultant for the Arkansas Blood Institute said that keeping people informed of their role to keep their community safe and healthy keeps blood donors coming back. Senior Josephine Baker donated for that exact reason. 
"I heard that Arkansas was having a blood shortage so I wanted to help and donate," said Baker. 
Even those who couldn't donate because of health and religious reasons still found a way to give back to their community. Volunteer, senior Faisal Khan didn't donate because the blood drive date conflicted with Ramadan, a time during which Muslims fast from dawn to dusk. 
"It gives the opportunity for lives to be saved," Khan said. 
Senior Sophia Finkbeiner volunteered instead of donating because of medical reasons. She passed out snacks and drinks to those who donated. 
"I can't give blood because my iron is too low, but I think that giving blood is really important. Not enough people give blood because they're scared or they don't want to go through the hassle." Finkbeiner said. 
Even if people were scared of donating blood because of potential pain, Senior Heather Jennings reassured them. 
"Its just like a little stick and now it's a little sore," said Jennings.
Shaw explained that the blood from the drive will be given to local hospitals all across Arkansas and many patients in need of a blood transfusion will benefit from a single donation. Each donation helped to give blood transfusions to save two or three lives. 
"My dad had a major surgery and he went through bags and bags and bags of blood," Finkbeiner said, "Surgeries like that happen everywhere all day, every day. Giving blood does save lives." 
About the Contributor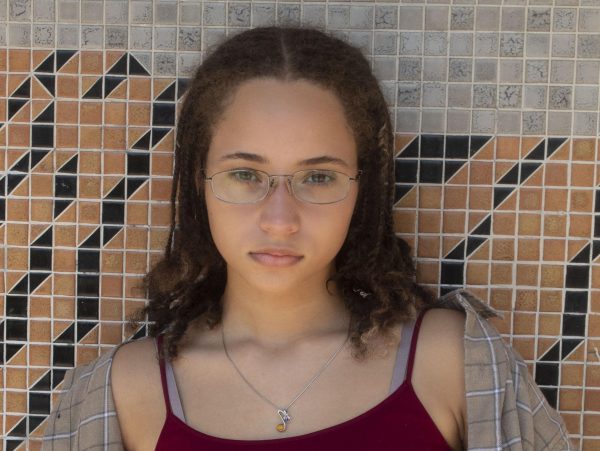 McKinney Hicks, Business Manager
This will be my second year on staff. I hope to make Tiger News more widely known throughout our school, and make it our students preference of news media. I will strive to make Tiger News a newspaper for those who want to know the real truth. When I'm not writing, I love to thrift and explore Arkansas with my friends. Highlighting our communities inside and outside Central brings me joy.