NAACP Places in State Competitions
NAACP members Sarah Tarralley and Kyndall Brooks recently competed in the ACT-SO State competition. Junior Sarah Tarralley placed first in the Short Story category.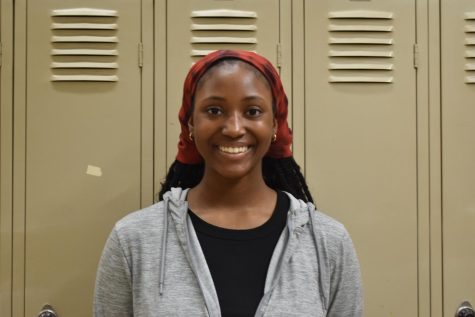 ¨My story was about a girl who moves into a house with haunted dolls. ¨I´ve always been interested in horror movies and I love writing so I decided to combine both of those to create a fun story¨ said Taralley.
When Sarah heard the news at first that she had won she decided she should share that special moment with her parents. ¨I was very excited and called my parents first to tell them the amazing news¨ Said Sarah. 
Senior Kyndall Brooks competed in the Contemporary Vocal category she won a medal and a cash prize. In order for her to compete she had to sign up, perform for the category she selected, and be judged by three judges who scored and chose the winners. Kyndall was the highest-scored singer in her category and was chosen nationally to compete. 
¨I´m super excited to compete in nationals, at first when I performed it was very last minute so I wasn´t prepared at all so when I heard I was going to nationals I was shocked,¨ said Brooks.  
About the Contributor
Mecca Walls, Reporter
This is Mecca Walls' first year on Tiger News staff. Outside of the staff Mecca enjoys sleeping, listening to rock music, and hanging out with her friends. Mecca, a junior, plans to attend the University of Central Arkansas after high school to study journalism.