Door Opened for AP History Teacher Chris Dorer
"I've never left a school building since I started going to school," said Mr. Dorer.
He has been a teacher for his whole career, and before he started his career he was a student.
Christopher Dorer is the head of the history department at Central and teaches AP European History as well as AP World History and was born November 11th, 1981.
"I attended Parkview High School and continued my education at the University of Central Arkansas," Dorer said.
Mr. Dorer tries to approach his two classes differently as the students of the two classes are of different ages.
"The European History class is less rigid and more student involved because that is how it is in college and I want to help to prepare the seniors for their further education," Dorer said.
The World History class, however, is made up sophomores who, for the most part, are taking their first AP class, so he tries to make it easier to pass by giving more assignment that can help to boost the student's grade.
"Outside of school I like to enjoy the outdoors," Dorer said, "I like to hike, camp, basically anything that accompanies nature."
Just like everyone else, Dorer likes to enjoy a good movie and relax.
"My favorite movie and television show of all time is the Shawshank Redemption and The Wonder Years respectively," Dorer said, "I will say, however, that Stranger Things is something I am really into right now."
Mr. Dorer loves to travel, whether it be with his student or his wife and daughter, Samantha and Allison.
"I have been to Poland, Hungary, Czech Republic, Italy, Austria, Germany, France, Netherlands, Vatican City, San Marino, and many other countries within Europe," Dorer said.
Mr. Dorer has a lot of students, and has made friends with quite a few throughout his time at Central.
"My favorite male student right now is Ethan Ebenezer," Dorer said.
About the Contributor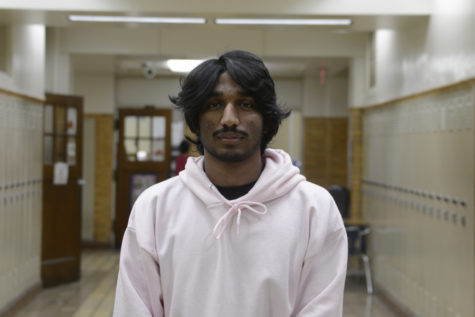 Ethan Ebenezer, Staff Writer
Ethan Ebenezer is a senior and a staff writer. "I'm real dope," Ethan said. Like one of Ethan's stories? Let him know! Email him at
[email protected]