Beloved German Teacher Shows Past, Teaching Inspiration
German teacher Jennifer Lusk has always been an essential member of the educational family, first as a student who needed the support of her teachers and now as a teacher who supports her students.
"I didn't have a very supportive family growing up, but I had hugely influential teachers," Lusk said.
She remembered her Advanced Biology teacher Anise Steadman, and especially her high school German teacher Ursula Raia.
"She was so warm and kind," Lusk said. "She made me feel smart and good in a way that I hadn't really felt before at school."
After graduating from Central, Lusk moved on to complete her undergraduate degree at the University of Arkansas in Little Rock.
"My German teacher at Central kind of passed me off to the German teacher at UALR," Lusk said.
Lusk remembers Barbara Bowlus, her German teacher at UALR, fondly.
"She really believed in me," Lusk said. "She was like five feet tall, and she would take me to parties and introduce me as her daughter. And people were like, 'whaaat?'"
After Lusk graduated from UALR, she joined the Peace Corps, inspired by her best friend's parents. They were Indian and were among the first volunteers.
"I would hear their stories, and it was this thing I always wanted to do," Lusk said. "It was one of the most amazing and rewarding and empowering things in my life. It just made me realize that I could do anything."
Eventually, she chose to contribute to the educational community that meant so much to her.
"I love making connections with kids, having them feel like someone cares about them," Lusk said. "Students would be surprised by how many teachers care about them. Most of us get into this profession because we care about young people."
About the Contributor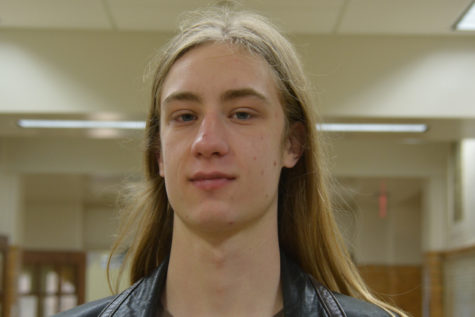 Tristam Thompson, Staff Writer
Tristam Thompson is a senior and a staff writer. His favorite poet is Edgar Allan Poe. He looks forward to covering stories that matter to students and the world. Like one of Tristam's stories? Let him know! Email him at
[email protected]