Surprising Facts: Animal testing has both benefits and harms
Animal testing is a terrible idea; they get all nervous and give the wrong answers.
As humorous as this may seem, it brings attention to the fact that animal testing creates controversy. Animal testing is the process of using animals, more often rodents, to predict how products will affect humans.
Many companies have recently been trying to appeal to environmentalist youth by promoting their brands as cruelty free. For example, Baden Aniline and Soda Factory (BASF) and Givaudan, two chemical companies, just announced their collaboration with The Institute for In Vitro Sciences (IIVS) to find substitutes for animal testing. All of this is a step towards a better earth. But the question remains: Is animal testing wrong?
"If there are other methods available to test products to ensure they're safe, then you shouldn't test on animals," senior Taylor Harris said.
Taylor believes that there is both a moral and an animal rights argument against animal testing. In addition, she believes that animal testing can actually be more costly and time consuming than the alternatives. The United States alone spends $16 billion on animal testing per year. (Peta.org).Many companies test on animals because it appears to be the best option.
"[To some companies], it might not seem like using other types of testing methods could yield results that will ensure the safety of the future customers, unless they resort to testing on humans instead," Taylor said.
There are other alternatives to testing on live beings: computerized simulations, stem cells, or testing the products in small doses on humans. Animals can be harmed by the products labs treat them with. They endure pains ranging from infections to poisoning that can eventually lead to death.
However, animal testing is also used in the medical industry, which leads some to agree with the concept of testing on animals and believe that it contributes to saving lives.
"Nearly every medical breakthrough in the last 100 years has resulted directly from research using animals," a California Biomedical Research Association reported.
Surprisingly, studies have shown that animal testing can actually benefit animals. Recently, The University of Pennsylvania conducted experiments that eventually lead to gene therapy that saved night vision in dogs.
But is it acceptable for the beauty industry to rely on animals to ensure the safety of their products? Although many companies and consumers are fighting animal testing and searching for more humane methods, at times it might be the best choice to ensure consumer safety.
"We are continually evaluating alternatives to animal-derived ingredients and have replaced many ingredients with vegetable-derived substitutes," NARS cosmetics stated.
It is up to the consumer to decide whether to support such companies or not. If one does not support animal testing, he/she can boycott these companies, which will support and profit the cruelty free companies.
However, whether people are against animal testing or not, it never hurts to support environment-friendly and cruelty-free beauty products. Some favorites include brands such as Becca, Colourpop, elf, SheaMoisture, Burt's Bees, and many more. Crueltyfreekitty.com offers an endless list of cruelty free products that everybody can enjoy.
( information for this story was gathered from the following sources: crueltyfreekitty.com and Peta.org)
About the Contributor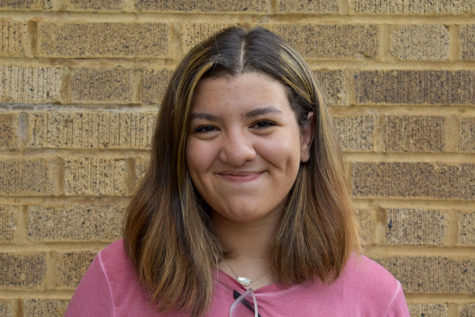 Salma Abdulrahman, Staff Writer
Senior Salma Abdulrahman, first year 
Tiger
staffer, loves to write, take pictures, and hear other's opinions. Those were the sole three reasons she decided to join the newspaper staff. Salma has lived  all around the world and has been to almost every continent, excluding Antarctica and Australia. She moved to Central her sophomore year, after spending her freshman year in Dubai, United Arab Emirates. In her free time, Salma loves watching movies; her favorite genres are coming of age and horror films. She enjoys watching Arabic movies with her family because it improved her ability to talk in her mother language. Like one of Salma's stories? Let her know! Email her at
[email protected]
.