Science Teacher Opens Heart for All Students
Physical science teacher Kim Burleson is known by students for her love of the Arkansas Razorbacks, her amazing ability as a storyteller, and her love for every kid who walks into her room. She has been teaching ninth grade physical science for 14 years at Central. Before that, she was an elementary school teacher for seven years, and then worked in the corporate world, but decided to return to teaching.
"I took a pay cut to come back to teaching because I wanted to teach," Burleson said.
Burleson is in charge of all freshman activities, including the Tiger Academy. In addition, she heads honors convocation and TASC in the afternoons from her homebase on the fourth floor. Last school year, she had shirts made for the Central High K-Hall Crew, a group of teachers who enjoy spending their time at K-Hall and Sons Produce.
"K-Hall's phone number is in my "Favorites" on my phone since I go there so much," Burleson said.
In her classroom, Burleson uses storytelling as a way to teach the day's lesson. Her belief is that students listen when they're being told a story, so the best way to introduce and explain concepts is through storytelling. Above all, Burleson loves her students and is always there to make sure they not only learn the science lesson, but also a little bit of a life lesson every time they walk into her room.
"I teach because I love it," Burleson said, "My kids are my family and love every one of them."
About the Contributor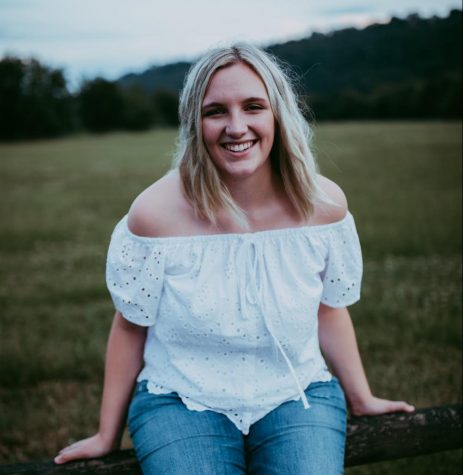 Annie Fortune, Print Editor
Howdy! I am a senior and the proud Co-Print Editor of The Tiger! This is my third year on staff and I absolutely love being involved with student journalism and the school community. I love being able to publish stories and be a representative of my staff and my school. In my free time, you can find me watching Netflix or jamming to Harry Styles or Taylor Swift. My favorite color is yellow and some of my favorite movies include 
Mamma Mia, Pride and Prejudice, and The Princess Bride. 
Contact me at
[email protected]
!