Heinbockel Stirs Creative Inspiration, Through Students, Friends Alike
From Vanderbilt to Central, art teacher Amanda Heinbockel has been "planting" her way to success.
Heinbockel has a hidden hobby, but it won't be so hidden now. She has been passionate about plants since her friends introduced her to the world of cutting and caring for tropical plants.
"I don't have a yard now, since I'm in an apartment, but I prefer indoor plants that are simpler to take care of anyways," Heinbockel said.
Her hobby has also earned her a grade in her college years in Vanderbilt. For Heinbockel's senior project she designed a garden bed cart that grew salad ingredients such as herbs and lettuce. She designed it for her art major, and had an elaborate model that included everything you needed to make a salad.
"I was a wilderness skills instructor in college, but I don't do as much backpacking and camping as I did back then," she said
She has loved nature and art since her elementary years because of a beloved art teacher's creativity with school projects. During Heinbockel's fourth grade year, her art teacher transformed the cafeteria to a rainforest with the help of parents and students. This was one of many examples of projects that her elementary school teacher designed that helped inspire her to become an artist.
"I focused more on sciences and AP classes in high school, but I still took some art center classes, and I kept making stuff," Heinbockel said.
She chose to switch her major from Architrual design to Art after a drawing course rekindled a love for art that she always had. Thanks to young Heinbockel's eagerness to learn more about art, she has grown to become an amazing Central art teacher.
About the Contributor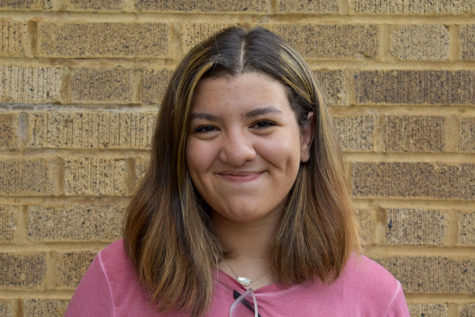 Salma Abdulrahman, Staff Writer
Senior Salma Abdulrahman, first year 
Tiger
staffer, loves to write, take pictures, and hear other's opinions. Those were the sole three reasons she decided to join the newspaper staff. Salma has lived  all around the world and has been to almost every continent, excluding Antarctica and Australia. She moved to Central her sophomore year, after spending her freshman year in Dubai, United Arab Emirates. In her free time, Salma loves watching movies; her favorite genres are coming of age and horror films. She enjoys watching Arabic movies with her family because it improved her ability to talk in her mother language. Like one of Salma's stories? Let her know! Email her at
[email protected]
.