From Iraq to Arkansas: Vaughn Pursues Love of Photography
Roy Vaughn, teacher, photographer, real estate agent and veteran, took a very unorthodox route to become a teacher.
"I never wanted to teach; my grandmother said I had the gift of teaching, but I never wanted to teach," Vaughn said.
Prior to teaching, Vaughn served in Iraq where he fell in love with journalism.
"I started a newspaper, or newsletter. I felt like we needed an outlet to tell our stories. It was called Aleutian. I would talk about the things we would do at base camp that's when I started on the path to become a photojournalist," Vaughn said.
During a team teach with a fellow friend, Vaughn truly fell in love with teaching and the way he was able to connect with the students.
Vaughn captivates students of all calibers, from his executive yearbook editor, to even the most clueless photography students.
"Mr. Vaughn has always been supportive of his students' creativity, and I feel this especially as part of the yearbook staff. He never tries to take over for us as we come up with ideas; he always gives feedback and constructive criticism without being overbearing or telling us what to do," co-executive editor Katherine Taylor said. "He somehow manages to teach, advise, run a business, and be an active part of his community and make it all look easy."
Vaughn's passion for photography hasn't dwindled; he is still a full-time photographer and has even started his own business, Revolutionary Photography.
About the Contributor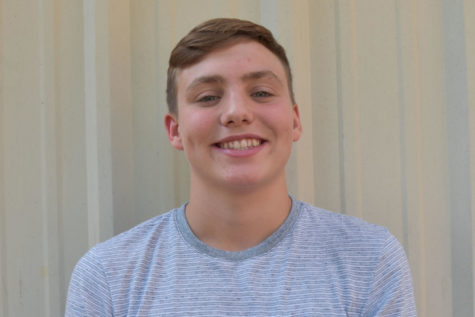 Nico Heye, Print Editor
Hey I'm Nicholas, but people call me Nico. I am a senior, and this is my third year on staff. After I graduate, I plan on majoring in economics, while also swimming competitively for whatever college I attend. I am an avid movie goer and am always willing to talk about sports with my friends and classmates. Like one of my stories? Let me know! Email me at [email protected].