Art Teacher Fosters Creativity, Discovery Among Students
Intro to Art teacher Karen Terry loves to get creative with the projects she designs for her students. She incorporates fun activities in every class to boost her students' enthusiasm for learning the basic principles of art. Having worked at Central for twenty years, Terry's extensive experience in the classroom has allowed her to develop her personal ideology that she says guides her life.
"My philosophy is serenity, discovery, and happiness," Terry says. "I try to bring that into my classes to center the students' focus because they're discovering something new, so it's fun."
Terry has always loved traveling. Having lived in Australia and Mexico early in her life, her favorite places are on the coast and in tropical areas. Terry's art is very much intertwined with her traveling. Most of the time she has spent studying art has been abroad.
"When I was in Australia, I studied aboriginal dot painting," Terry says. "What many people don't know is that the dots tell a story. The concentric circles in the painting represent bodies of water. Abstract art is my favorite because I like to do things that are different and unique."
Terry also actively supports animal rights. Her love for her two dogs drives her motivation in advocating against animal cruelty. As a strict vegetarian, she puts her beliefs into practice. She is a member of the World Wildlife Foundation and intentionally buys personal products that have not been tested on animals. Terry also enjoys self-lead yoga at her home.
"It's all about peace and serenity," she says.
She appreciates the meditative, calming aspect of the exercise. From teaching art and performing yoga to displaying her love of animals, Terry practices her philosophy in every aspect of her life.
About the Contributor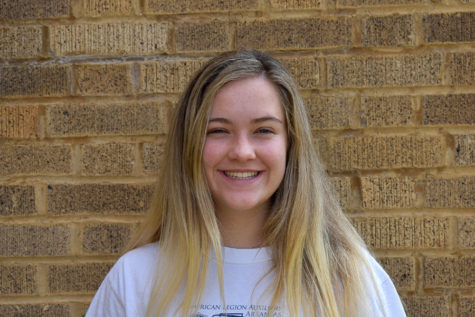 Claire Hiegel, Staff Writer
Claire Hiegel is a senior at Central, and this is her first year on the Tiger staff, as business manager. A staunch environmentalist, she loves hiking and going to her lake house in the summer. Her favorite part about being a staff writer is meeting new people and hearing their stories. In her free time, she enjoys reading and spending time with family and friends. Like one of Claire's stories? Let her know! Email her at [email protected].