Change in Congress
According to a July 29 story by Reuters and the Center for American Women and Politics, there are 60 women running for Congress who are Black or multi-racial this election season, an increase of 74 from the 2012 election season.
With recent protests and confrontation of racial injustice in cities across the US, light has been shed on the disproportionately small representation of minorities in Congress. More women–Black women–running for Congress may address these disparities.
"I think it's great that minorities in America are finally getting more representation in our government," junior David Ronnel said. 
One of the 60 women is Joyce Elliott, running against incumbent French Hill for one of Arkansas' two House seats.
 "She's a great candidate who represents the community of the 2nd district very well," Ronnel said.
More women who are Black or multiracial in Congress could create policies that address their perspectives. 
"With the responsibility of creating laws to benefit all people in America, Congress has to be able to think from the perspective of those they're affecting," junior Samia Smith said.
Smith believes the lack of diversity among Congressional representatives means that, "it can be undeniably difficult to connect with citizens differing from them." 
Additionally, Smith said, "citizens who are greatly affected by Congressional decisions not only include racial and ethnic minorities, but those of lower socioeconomic status. It's important to understand the intersectionality of the world when working in great areas of power like Congress," Smith said. "And Central creates a foundation for that."
Perspectives are broadened simply by exposure to different views.
"By combining students of varying identities, it forces me to spend time listening and educating myself about those who I learn with every day," Smith said.
About the Contributors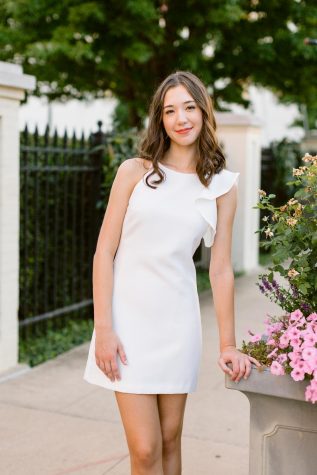 Anna Yates, Staff Writer
Hi! I'm Anna Yates. I'm a senior and first year staffer this year. I'm also co-Student Body President and dance outside of school. I love reading, baking, good music, watching movies, and hanging out with friends. I joined newspaper because I love writing and photography as a form of expression. I'll be covering politics and taking photos this year, and I love that you read my story! If you want to talk to me about it, let me know at 
[email protected]
.
Mimi Ryall, Staff Writer
Whats up! My name is Mimi, that's my real name, and this is my first year on The Tiger newspaper. My
favorite month is October and all my shoes are dirty. My favorite number is 49 and in my free time I'm
either with my cats or with my friends. Let me know what you think of my stories. Email me at
[email protected]