Zone 7: Norma Jean Johnson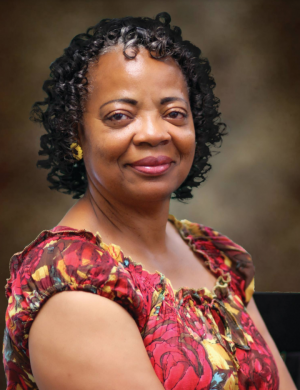 Norma Jean Johnson, one of the two candidates running to represent Zone 7 in November's school board election, reflected on her previous term as a board member and is preparing for a possible second term. A self-proclaimed introvert, candidate Johnson explained how she got so involved in the Little Rock community and what brought her to her candidacy.
"My experience comes from being a professional volunteer. I volunteered at every school my son went to, so much that people thought that I was an employee, and that's how so many people got to know me," Johnson said.
Johnson was a booster club mom, a Boy Scout's mom, and a coach with the local community center, constantly working among children. Despite largely centering her life around community work, she was never paid for it. She was always motivated by passion. 
"At first, I didn't know much about the school board because I was too busy out in the community," said Johnson, "but you never know who's watching you." 
The initial event that prompted Johnson to run for the board was a stranger knocking on her door in 2011, simply asking her to do so. Johnson agreed quickly because she understood that it would benefit somebody, and that made her eager to run. 
Looking further into the requirements of her candidacy, Johnson realized just how much work she had signed up for. Nevertheless, she put in everything she felt she could at the time, printing over 6,000 fliers, and recruiting her own family to help work on the campaign, leading her to a surprise win in 2011.
Once Johnson was unable to be reelected in 2014, the state took control of the district in 2015. 
"I was just sitting back, waiting for my time to step out while I watched what was going on," Johnson said. "When I step out, I want to go with a purpose and I want to be heard. I can't get out there with all the confusion, that's not how I function." 
Johnson explained that she decided this year was her time to revisit the board, and she intended to be more aggressive in order to accomplish her overall goal–to allow everyone involved with the district to succeed.
Candidate Johnson explained that because success is broad, her platform is broad as well. She considers each school to have its own unique personality and plans to empower teachers and to decrease any fears they may have. She also wants to ensure that Little Rock children are reading at least at grade level and are becoming career and college-ready. 
"I just want to make my contribution, and when people ask me what makes me qualified, it's because I'm a product of the Little Rock School District. I turned out okay and now I want to give back," Johnson said. 
Based on her past term and her own Little Rock education, candidate Johnson understands that changes in the district aren't going to occur immediately. However, she believes that she is worthy of ensuring positive change through a second term. 
"I am so excited and committed because I love everybody in the district," Johnson said. "If there's anything I can do whether elected or not, I want to let everybody know that all they have to do is call me and I will be there. I will guarantee you, if I can't get it done, I can find you a resource that can." 
Candidate Johnson's motto surrounds the idea that no matter the outcome of the polls, she will always be available in the community.
About the Contributor
Lilah Goldman, Entertainment Editor
Howdy! I'm Lilah, the Entertainment Co-Editor this year! I spend a lot of my free time playing with my many foster cats and doing all kinds of crafts. I also love talking about movies, music, and pop culture so feel free to reach out to me about all your favorites!