Zone 9: Kieng Van-Dings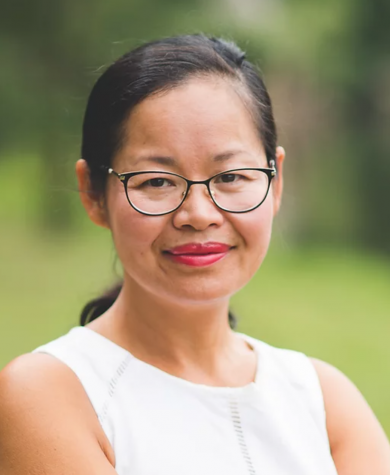 Immigrant, woman of color, first-generation college student, K-12 science teacher, and researcher. Dr. Kieng Vang-Dings, or "Dr. Bao," as she's known by her students, is running to represent Zone 9 in the upcoming LRSD school board elections. Despite battles over local and state powers within the LRSD, Dr. Vang-Dings fought her own fight before filing to run. 
"I'm a child of an immigrant. I left a war torn country – Laos – and didn't speak a word of English. I started kindergarten and I was bewildered by what was new and what was different. It was vital to pursue education because I knew it would uplift my economic status," Dr. Vang-Dings said. 
Education – an experience many students in the United States might take for granted – became her ladder. 
"As a woman of color, if I follow education, I can become anyone I can be, especially in the U.S. I was the first in my family to go to college and graduate school," Dr. Vang-Dings said. 
As a woman who learned to love science in public schools, Dr. Vang-Dings has given back to the places that helped her find her passions. 
"I'm deeply interested in public education because I am a byproduct of public education and I am passionate about how public education can transform any child and someone very much like me and give them opportunities to do what they normally couldn't do," Dr. Vang-Dings said. 
Her election platform focuses on better science education in LRSD schools and with a background in both teaching and research, a scientist as a school board member could work with administrators to add to the curriculum. 
"Because I'm a scientist, I realize it's a moral obligation for scientists to run for office. A scientist brings the knowledge and the expertise in a certain area of focus such as our problem solving, ability to work in groups, and analytical skills," Dr. Vang-Dings said.
While not a politician, Dr. Vang-Dings could be an addition to a unique election given the pandemic and the first democratically elected school board in over five years.
"This newly elected school board will return to local control. In science, often we understand that to solve the most pressing problems we need to create a diverse team to solve the most pressing issues," Dr. Vang-Dings said.
If elected, she will become a member of that team, a team that could better the lives of students across the district. 
"I will use my scientific strengths to build what's best for Little Rock," Dr. Vang-Dings said. 
About the Contributor
Anna Yates, Staff Writer
Hi! I'm Anna Yates. I'm a senior and first year staffer this year. I'm also co-Student Body President and dance outside of school. I love reading, baking, good music, watching movies, and hanging out with friends. I joined newspaper because I love writing and photography as a form of expression. I'll be covering politics and taking photos this year, and I love that you read my story! If you want to talk to me about it, let me know at 
[email protected]
.