Bouncing Back from Chaos
We all saw the horrific, deadly riot in the nation's Capital. The questions we should be asking are how did this happen; how was the White House not on alert after many social media posts were spread about the planned riot; how do we get justice; how can we be assured this event will not happen again; and most importantly how do we proceed as a nation? As defined by Dan Rather, patriotism "is a dialogue with your fellow citizens as a larger world, about not only what you love about your country but also how it can be improved."
 The insurrection was planned through social media and incited by Donald Trump. It is currently unclear how the White House was unprepared for the attack. Although most rioters were not armed, one man was shown armed; another man who has been identified was recognized with zip ties.
Others gathered near a gallows set outside, chanting "hang" Vice President Mike Pence (The Guardian). Officers seemed scarce, and it seemed many did not attempt to prevent rioters from entering the White House. Since planning and spreading awareness of the riot happened through social media, it is baffling how this was not seen and reported. 
Thankfully, Trump has been banned from Twitter, Facebook, Snapchat, Spotify, Twitch, Shopify, and Stripe. While Reddit, Pinterest, YouTube and TikTok have placed restrictions on posts supporting Trump or his actions.
Justice has been served to a few rioters already, like Richard Barnett, who turned himself in on January 8th. Several people are already being targeted by the Federal Bureau of Investigation. As the FBI serves justice, Congress should as well. Trump was looking at three options: impeachment, resigning, or invoking the 25th amendment. The 25th amendment would have taken Trump out of office due to physical or mental incapacitation. Some argue it could be used on Trump, asserting he is dangerous to the country. Eventually, the House of Representatives impeached President Trump for the second time. He has been since acquitted by the US Senate.
Collectively, we should start healing and embracing each other. "We are a nation not of only dreamers but also of fixers. We have looked at our land and people, and said, time and time again, 'This is not good enough; we can be better.'" Rather said.   
About the Contributors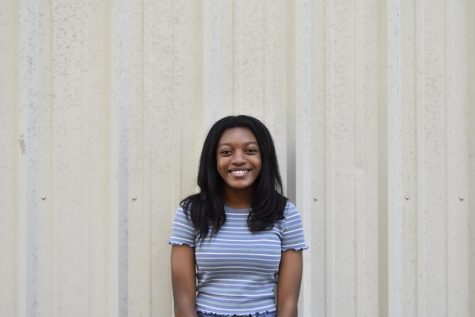 Destini Grant, Staff Writer
Hi! I️'m Destini, a senior, and this is my second year on staff. I️ love reading, baking, musicals, and watching horror movies. If you like one of my stories, let me know!!