Biden Takes Fast Action First Weeks in Office
January 27, 2021 completed the first week of Joe Biden's presidency. He was very busy signing over forty new executive orders concerning everything from COVID-19 to climate change in his first week. He signed new orders and reversed old ones put in place by former president Trump. This is a condensed list of a few of the executive orders.
Starting with COVID-19, one of Biden's first orders was the requirement of masks and social distancing on all federal grounds, as well as while traveling on public transportation. He also created a few new boards that would help to distribute tests and vaccines. On day two, he really focused on COVID-19. He signed orders reopening schools, promoting workplace safety, and expanding access to tests and treatment. 
 Climate Change was a big concern for Biden's campaign, and he signed several orders in his first week to combat it. He made climate a high priority for his administration and put the U.S. back into the Paris Agreement – a pact between different countries in hopes of lessening the carbon emissions leading to global warming. He stopped new gas and oil permits, specifically the Keystone Pipeline (a pipeline that would run from Canada, into the U.S. Midwest, and down into the Gulf Coast). The shut down of this pipeline will affect pipe distributors, specifically Welspun Tubular pipe factory in Little Rock. 
Biden also concentrated on equality issues, including immigration and racial and gender equality. He reversed a ban that did not permit transgender people to serve in the military as well as banning discrimination based on gender identity. He also strengthened DACA (Deferred Action for Childhood Arrivals), which prevents the deportation of illegal immigrant children. Immigrants will now be counted in the census. Funding and construction for the border wall has also been stopped. 
About the Contributor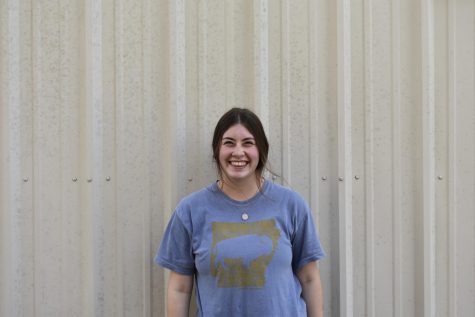 Emily Franklin, Print Editor
Hi! I'm a senior and the co-print editor of The Tiger. I️ love to hang out with my family and friends, watch movies, and read books. I️ also love iced coffee, ice cream, and French fries. If you have any stories, I️ would love to hear them, so let me know by emailing at
[email protected]
!!