L. E. A. R. N. S. Bill Approved by House Education Committee
The Arkansas LEARNS (literacy, empowerment, accountability, readiness, networking, and school safety) initiative, also known as SB294, Arkansas Governor Sarah Huckabee Sanders' new bill that promises to implement major education reform for K-12 institutions, was voted out of the House Education Committee at approximately 4 p.m. Wednesday, March 1. The bill will now be sent to the entire House of Representatives, where it is expected to pass. 
After hearing public comments Tuesday, Feb. 28, and Wednesday, March 1, when at least 90 educators from across the state traveled to Little Rock to protest the proposal, the Committee approved the measure which includes policies aimed at increasing teacher pay by eliminating entitlements for veteran teachers and using merit-based wage increases to incentivize better instruction, attempting to improve school safety, and creating funding vouchers which can be used for students who wish to leave public schools and enroll in private ones. It also includes enforcing a January ban on the instruction of Critical Race Theory (CRT), an obscure legal term which has been recently used by Republican politicians to describe content that includes a critical analysis of race in American society. 
The Little Rock Education Association, Arkansas Public Policy Council, Arkansas Citizens First Congress, Arkansas Education Association, Disability Rights Arkansas, and Arkansas Advocates for Children and Family have all raised concerns about the LEARNS legislation and how it could negatively affect public schools. So too have the school's Student Council, which has planned a walkout from 1 to 1:30 p.m. Friday, Mar. 3, and the Young Leftist Organization, which penned an open letter condemning Governor Sanders' invocation of the school's historical legacy in the Civil Rights Movement as a means of promoting her political agenda. The group is encouraging students, teachers, and alumni to sign the letter, which can be found in its entirety at the link below. 
https://actionnetwork.org/forms/little-rock-central-high-students-alumni-teachers-and-parents-stand-against-governor-sanders-invocation-of-our-school?source=direct_link&fbclid=PAAabflElr7IiT1MuWdxoPynLjagUGSfaVx7k4sGtvshEcDEXTa9WKnpR1D-0 
SB294 is now expected to be voted on by the entire House of Representatives Thursday, Mar. 2 and then will be sent to the Senate for a final vote. Assuming the bill is approved by both chambers, the legislation will be sent to Governor Sanders' desk for her signature early next week. 
Contact your representative and tell them about your thoughts regarding SB294 using the link below.
https://www.arkansashouse.org/learn/district-map?addr=Little+Rock&zip= 
About the Contributor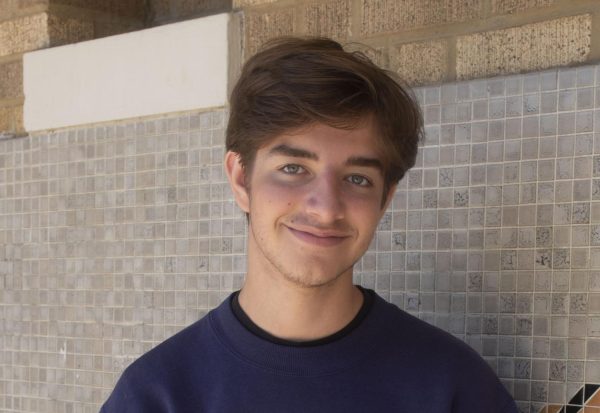 Jack Baker, Print Editor
Hi! My name is Jack Baker, I'm in 12th grade, and I'm so excited to serve as the print editor this year! This will be my third year in journalism class, but my favorite subjects are history and English. I'm particularly interested in politics and modern culture. When I'm not at school, I'm usually competing in policy debate, running cross country, playing the piano, or hanging out with friends.