Young Democrats Provides Outlet for Political Views
The Central Young Democrats have been a successful club for many years. With local and state elections coming up, the club meets very frequently to listen to candidates speak, organize voter registration documents, and get to know the 2018-19 presidents Hayden Wickliffe and Emily Low and vice president Sophia Lingo.
Recently the Young Democrats have had all five of the mayoral candidates come speak to the club during lunch time. The club often meets up to two times a week to see them give their talks.
Co-President Hayden Wickliffe explains the importance of having all of the mayors speak to the Young Democrats.
" I think it's really important for this club and students in general to know a lot about the five mayoral candidates and what they stand for before we vote on them. A lot of the seniors will be 18 by the time voter registration is, and being able to know exactly who you're voting for is essential to improving the political crisis that we are in currently," he said.
The club is very active in participating in conventions that include Young Democrat's from all over the state to elect officers on statewide caucus boards.
"Being involved in the club has taught me so much about politics and my community. I love having the opportunity to influence the community around me to get up and vote. I also love being able to meet local politicians and learn what they stand for." Vice President Sophia Lingo said.
About the Contributor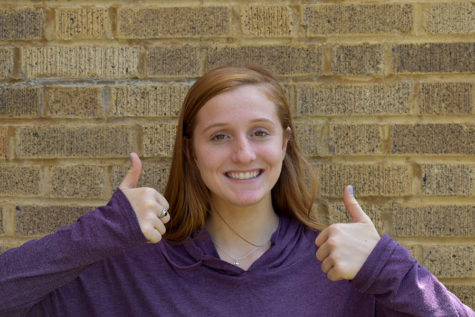 Emily Low, School News Editor
Emily Low is entering her second year on staff as the School News Editor. She plans to further her education at Tulane, in New Orleans, and major in International Relations. She is a senior representative for Student Council and participates on the varsity girls soccer team, lettering her sophomore and junior year. Outside of school she likes to walk her dog and hangout with her friends. Her favorite snacks are  bagels from Panera with cream cheese and Annie's chocolate chip cookies. She is also deeply afraid of horses, but isn't quite sure why. She is so excited for her second official year on the
Tiger
newspaper. Like one of Emily's stories? Let her know! Email him at [email protected].