The Path to Virtual Instruction: A Timeline
September 24 – The Little Rock Education Association (LREA) held a meeting to discuss safety concerns that continue to exist within the Little Rock School District. 
September 27 – According to a letter from Superintendent Mike Poore, the LREA made a decision to not provide in-person instruction beginning on Sept. 28. However, the LRSD assured that in-person instruction would continue, stating that a large number of teachers will be present and disciplinary action could be taken against employees who don't report in-person. The LREA announced in a press release that they will solely provide virtual instruction due to safety concerns regarding COVID-19 and their view that the "LRSD Ready for Learning Plan" is not being adhered to correctly.
September 28 – 69 LREA educators district-wide served students through virtual instruction only; they notified administrators the night before that they would not report to campus while about 90 other educators just called in sick. That evening, the union voted that they would return to their classrooms on Sept. 29, as LREA president Teresa Knapp Gordon announced that the teachers who did not show up to in-person classes on Monday received 3-5 day suspensions and a day without pay. This equals $900-$2000 per teacher, and the union is attempting to raise $130,000 to offset these losses. 
September 29 – LREA teachers went back to in-person instruction.
September 30 – Principal Nancy Rousseau reported that four students connected to the athletic program tested positive for COVID-19, announcing that the school would move to virtual instruction for the remainder of the week Oct. 1 and Oct 2. She stated that decisions regarding the week of Oct. 5-9 will be made later this week. 
October 2 – Principle Nancy Rousseau announced that the week of Oct. 5-9 will be all virtual, with teachers giving virtual instruction from their classrooms. The LRSD announced the start of an early release schedule that allows elementary students to be released at 12:15 p.m. and secondary students to be released at 1:15 p.m. on Wednesdays, starting Oct. 7.
About the Writer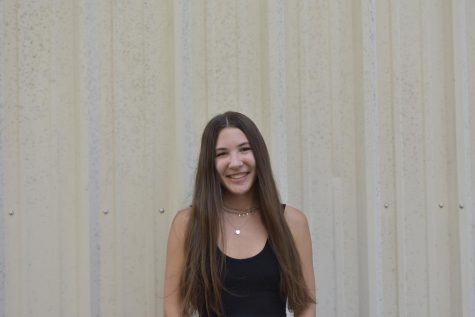 Sydney Polite, Projects Manager
Hey! I'm a senior and this is my second year on staff. I️ love writing and being the Projects Manager for The Tiger, outside of that, I️ love traveling, shopping, and hanging out with my friends. You'll probably catch me at Chipotle or at the gym because they're my favorite places in the world. I️ hope you love my stories!!