District Fights to Stay In-Person during the Sudden Rise in COVID cases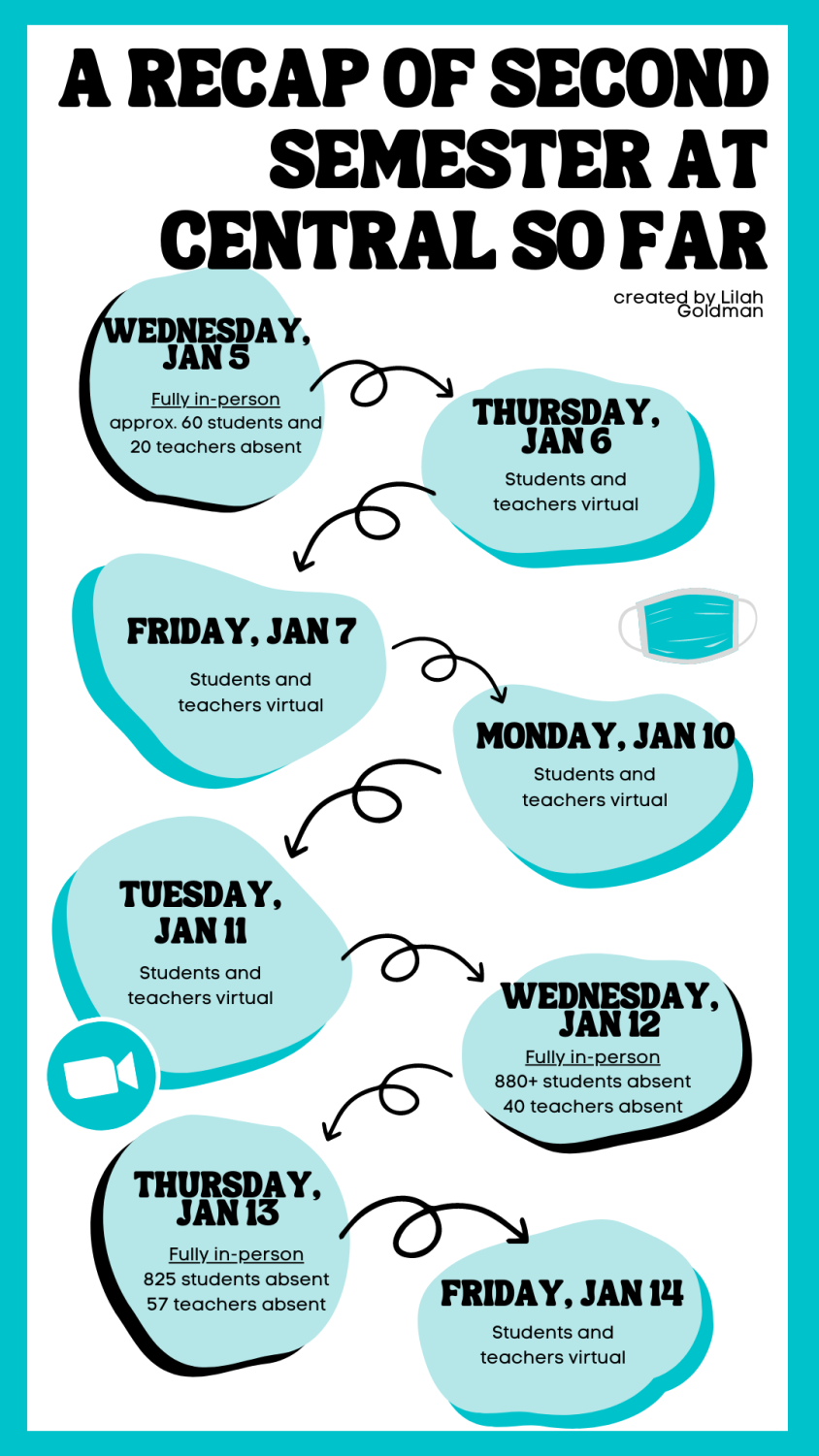 The past three weeks have been everything but normal. Because of the new Omicron variant, there has been a rise in COVID cases since Winter Break. Little Rock School District students returned to school on Jan. 5 and a day later were sent home for virtual learning. Over the next week, the Arkansas Health Department and the District monitored numbers leaving schools virtual until Wednesday Jan. 12. 
School stayed open with over 800 students not in the building Wednesday. On Thursday, Jan 13. many students were still absent and 57 teachers called in sick for the next day. These numbers had students nervous to go to school the next day. 
Friday Jan 14. Central went back virtual and classes resumed in-person on Jan. 18. Many students were on the fence about returning back to campus with COVID cases still very high. 
"I was very disappointed in Tuesday's decision to return even though cases have still been increasing. I don't think that was very wise on their part, and now, we are clearly seeing the consequences of their actions," said sophomore Jackson Baker.
In the state of Arkansas schools only have 10 AMI days, after reaching that amount there will be extra days added to school, going into the summer break. Students believe that should be changed to keep Arkansans safe against COVID-19.  
"It's my understanding that the decision is based on the amount of AMI days we have, that amount being up to the legislature. I think it's entirely reckless and irresponsible for our health to be put at risk because of politics," said junior Thomas Lu. 
Student body president, Andrew Baker believes going back to school during this time is not right. 
"I think it's irresponsible because were not able to social distance very well. I am nervous because I want people to have a good senior year and a good school experience. I want everyone to be safe but it's hard to make decisions because I miss homecoming and other social events," said Baker. 
While some were upset about returning to school, others were pleased to hear the news. 
"Learning on campus makes us have the opportunity to socialize and have fun with new people as well as the friends we already had. I think that during our high school years it's really important for us to be able to socialize and have fun since it helps shape the person we will be in the future," said Alex Escamilla. 
School is essential for our development and some learn better in the building than at home. 
"Being in the building makes me feel more like learning than being at home does, since my mindset really changes when I'm at home compared to when I'm at school. At home, I don't really get in the groove to do anything school-related since I'm so used to just relaxing at home. But being at school makes me feel more like learning," said freshman Kish Villapando. 
On an LRSD newsletter from Jan. 17, superintendent Mike Poore stated, 
"We wanted to provide an update for you regarding the status of school this week. Following a
review of COVID cases impacting schools and a decline in the number of students/staff required
to isolate/quarantine – in consultation with our Point of Contact (POC) team, we are excited to
have a return to in-person learning for all schools beginning tomorrow, Tuesday, January 18."
 Based on numbers at Southwest High School, Pinnacle View Middle School, Baseline Elementary, Carver Elementary, Cloverdale Middle School, and Meadowcliff Elementary, students returned to virtual learning on Thursday and Friday Jan. 20 and 21.
As of Jan. 23, all schools returned in person. Throughout the next few weeks the school district and Health Department are going to access the case numbers and plan accordingly.
About the Contributors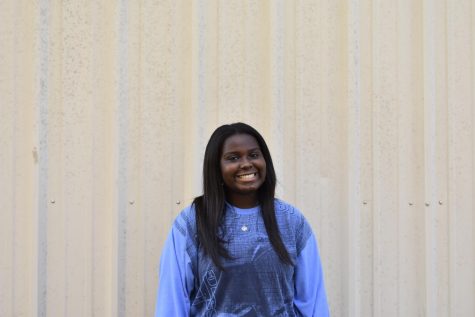 Taylor Swinton, Online Editor
Hello! This is my second year on staff. Outside of Tiger News, I️ am a Central Cheerleader and enjoy watching sunsets, reading emotionally scarring books, and listening to good music. I️ hope you enjoy my writing and find it interesting.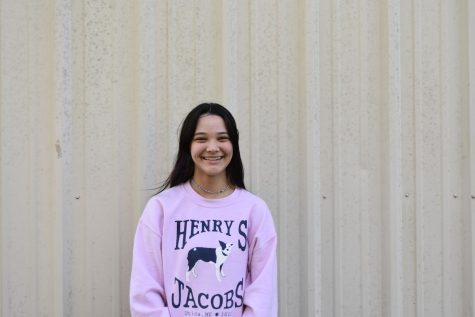 Lilah Goldman, Entertainment Editor
Howdy! I'm Lilah, the Entertainment Co-Editor this year! I spend a lot of my free time playing with my many foster cats and doing all kinds of crafts. I also love talking about movies, music, and pop culture so feel free to reach out to me about all your favorites!