Governor Hutchinson Lifts Mask Mandate as Vaccines Become Available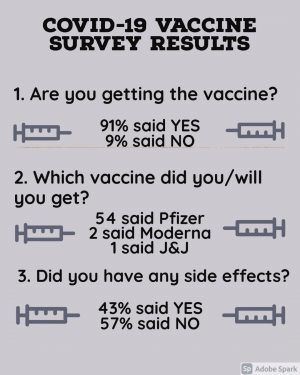 Following the declaration of COVID-19 as a pandemic, scientists began developing what are known as the fastest vaccines created. The Food and Drug Administration has issued authorization for use of the Moderna, Pfizer and Johnson & Johnson COVID-19 vaccines in the US. The vaccine is now open to Arkansans that are age 16 or older. 
There are specific locations to receive the vaccine for those who are eligible at this time. These include local pharmacies, hospitals or other clinics, usually specified by your place of work. The COVID-19 vaccine issued by Pfizer and Moderna requires two doses, which is recommended to be received after a 6 week timestamp.
These vaccines all differ in known efficiency. According to the CDC, the Pfizer vaccine showed to be 95% efficient in preventing symptomatic COVID-19 infection, while Moderna showed to be 94.1% efficient. However, because Johnson & Johnson vaccine showed different percentages worldwide, it is deemed 66.3% efficient, only requiring one dose. On April 14, the Advisory Committee on Immunization Practices met in order to review the Johnson & Johnson vaccine over a report of possible blood clots caused by the shot. However, as of April 23, the temporary pause on the vaccine use was lifted, and the use of it could continue. 
After the second dose, many people reported certain side effects. However, these side effects are not due to an "unsafe vaccine," but rather the immune system building protection against the disease. Many of these side effects, such as headache, nausea, or fatigue can be reduced by over-the-counter medication, including aspirin and ibuprofen.
People are considered fully vaccinated two weeks after their second dose of Pfizer or Moderna vaccines or one week after the Johnson & Johnson vaccine. The Center for Disease Control and Prevention is urging people who have been vaccinated to still take precautions, because we are still learning how the vaccines will affect the spread of the virus. Precautions include wearing a mask, social distancing, and avoiding large crowds. New information from the CDC states that fully-vaccinated individuals can be around each other indoors without masks. If a vaccinated person is exposed to COVID-19, they do not need to quarantine or get tested unless they have symptoms. 
On March 30, Governor Asa Hutchinson lifted the statewide mask mandate. Businesses still have the right to require masks, and the governor has asked Arkansans to be respectful and mindful of that. After Hutchinson lifted the statewide mask mandate, Mayor Frank Scott Jr. announced that he would be extending the mandate in Little Rock for another 30 days. 
About the Contributors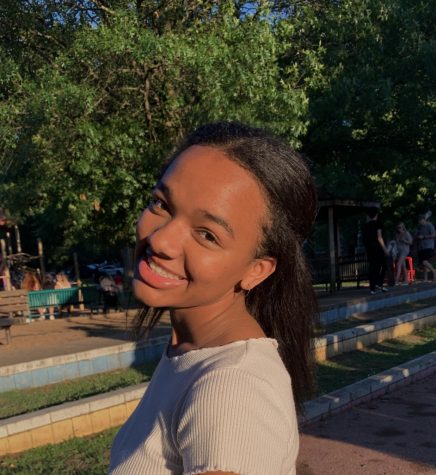 Raeghan Green, Staff Writer
Hey, I'm Raeghan. This is my first year on newspaper and I'm so ready to report everything you'd want to know. I love writing, traveling, and visiting my hometown of Nashville, Tennessee. Like one of my stories? Let me know! Email me at [email protected]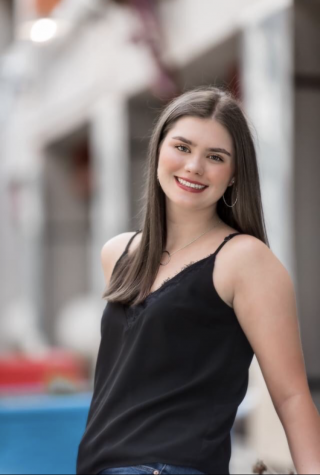 Olivia Hayden, Staff Writer
Hi! My name is Olivia and I am a senior this year. This is my first year writing for The Tiger Newspaper. I love going to concerts, spending time with friends, and playing with my dog. You can probably find me binge watching my favorite shows, Grey's Anatomy and The Office. Like one of my stories? Let me know! Email me at
[email protected]
.