A Possible End to the Pandemic
UPDATED on Nov. 16 due to vaccine access to children 5-11
As COVID- 19 cases drop on campus and the Little Rock School District, students and parents are starting to wonder how to go about getting back to normal. As for now, the school continues to have posted signs telling students what side to walk on, extra lunches with fewer people, one way staircases, and strict masking rules. Along with this, school events are being held differently in order to stop the spread. 
Field trips are not allowed to protect exposure to other areas and people. Sophomore, Jack Baker, looked forward to field trips to further his understanding from the debate classroom. 
"Since I'm a sophomore, I don't really know anything different, but I was really looking forward to in person debate tournaments, and I only get one in late December," Baker said.
The Homecoming dance was also canceled, to prevent a rise in cases. Senior, Kendra Baldwin's, favorite event of the year was Homecoming and she always looked forward to dressing up with her friends and going out to eat beforehand. 
"It's really fun to go out with people from our school and be energetic and have a night of fun," Baldwin said. 
Sports games are also different, as outside games don't require face masks. Senior, John Selig, enjoys fall football games and is glad to go back to a normal version of the games, however he is still cautious. 
"It makes me a little uncomfortable not to wear masks, but I am glad to go back to a semi- normal," Selig said. 
Other sports are also getting back into the routine, as teams have gone back to normal in their seasons. Junior, Steve Abochale, is excited to go back to his swim meets next week.
"Last year was really hard with smaller teams and not getting as much swim time, so I am looking forward to starting sooner and hopefully not having as many guidelines." 
As six feet becomes three feet and vaccines and boosters are reaching more people, students and teachers ask the question of how much longer will masks be enforced and should they? As for now, students continue to get back into the groove of in-person school and adapting to new ways of life. 
As of Nov. 2, children ages 5-11 are eligible to get the Pfizer vaccine. Senior Addison Mann has three younger brothers who have been patiently waiting for the vaccine because their father works in a hospital and they could be at risk. 
"My parents have been very careful with my brothers, they only go to school and their extracurricular sports and always have their mask on," said Mann. 
The triplets were able to get their vaccines at a clinic held at their elementary school, Don Roberts. 
Sophomore Jordan Craig has a little brother who also received the Pfizer vaccine last week. 
"He was very nervous and anxious to get his shot. He got candy from the nurse and a sticker for doing such a good job. So far, he doesn't have any symptoms," said Craig. 
Children who receive the COVID-19 vaccine do not have major side effects like older people. After this announcement, everyone over the age of 5 is eligible for the vaccine completely free in the state of Arkansas. District schools are continuing to hold clinics to provide vaccines to children. Go to lrsd.org for more information.
About the Writer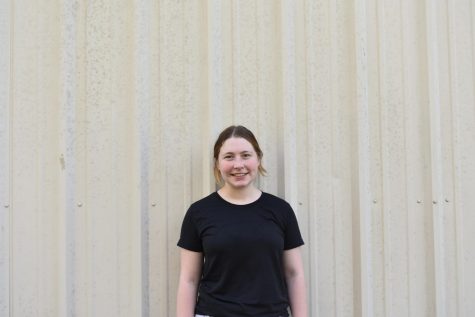 Natalie Shalin, Managing Editor
Hey! This is my third year in journalism and I now serve as Managing Editor. In my free time I dance, cycle, and I work as a hostess at a local restaurant!