One Year Ago: Reflections on 2020 and the Coronavirus Pandemic
2020: The Year That Will Never Be Forgotten 
Lillie Dunagan 
Anger and frustration, fear and concern, confusion and disbelief: these are the emotions used to describe feelings toward the year 2020.  Full of uncertainties and challenges, no one's experience of this year was the same.  
For junior Nadia Denman, the past year provided her with both ups and downs.
"I got to spend more time with my family, which actually helped us to become closer. We were supposed to go to Santa Fe on vacation last summer, but we couldn't, which was kind of upsetting," Denman said.
For others, the quarantine either caused relationships to grow stronger or tear apart.
"Honestly, this year just helped me figure out who my real friends are.  When we had the lockdown, I stopped talking to a lot of people.  Now, I don't have to keep up with people who I know aren't my true friends, and I got to get closer to the people I can trust." junior Demah Yousef said.
This year also allowed people to figure out who they are and what interests them.  
"I got to spend a lot more time with myself and have a lot of personal reflection," junior Youssef Tazoui said.
At the beginning of quarantine last March, sophomore Cate Bennett had just begun recovering from surgery for a torn ACL.  Without being able to leave her house, she had to come up with creative ways to exercise and spend her time.
"I had to get an indoor bike to ride, since I couldn't go to physical therapy.  I also found out that I have no interests or hobbies, so I spent most of my time watching Netflix.  I did learn how to solve a Rubix cube, though, which is pretty cool," Bennett said.
Overall, this year had both its ups and downs, affecting each person differently.
"It's definitely a year I will never forget," junior Lexi Webb said.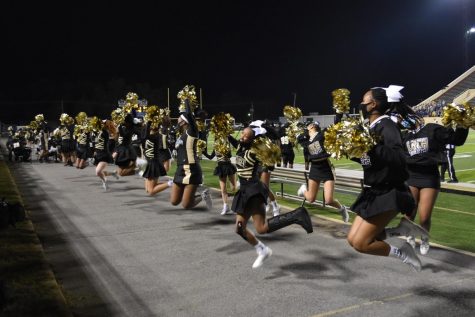 A Look Back
Emily Franklin 
As 2020 came to a close, I reflected on the year. It was full of craziness, chaos, and change. Because I would consider myself a "glass half full" type of person and I tend to think "things could always be worse," so I reflected on all of the positive things that came with this year. Although there were so many, here are a few that stuck out to me. 
1. I got to spend more time with my family. This was the perfect year to spend more time with immediate family. My parents and I all worked from home, and had a massive amount of free time to hang out with one another. 
2. It was a great time to find a new hobby or pick up an old one. I started painting a little (not very well, I might add) and I also learned more about photography. Picking up old hobbies and finding new ones was a great way to pass the time and something was beneficial to me this year. 
3. Although not the most productive activity, I watched lots of movies and TV shows. I rewatched old classics and found some new favorites. 
4. This was a great year to grow. I took time to read and expand my knowledge through books, as well as learning from podcasts and blogs. Writing down and reflecting on the things I was grateful for really helped me see things in a brighter light. Focusing on the good things helped me stay positive. 
5. Getting outside was something I did more of last year. I could no longer use the excuse that I was too busy. I went on runs, took my dog on walks, and went hiking with my family. It was a great and safe way to get out of the house. 
As the year came to a close, it was hard to not think of all of the crazy things that happened in 2020, but as soon as I began to think about the good things, I couldn't stop! Overall, 2020 may have been an awful year for some, but thinking about the good things that came out of it helped me to put things in perspective. In 2020, I started good habits and broke bad ones; I spent more time with my family; and I learned a lot. Hopefully 2021 is a bit better, but I am still thankful for 2020 and the things that came from it.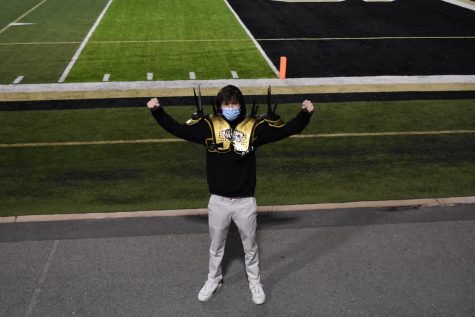 COVID-19 and Changing Styles 
Mimi Ryall 
A simple scroll through Instagram and TikTok will tell you a lot about COVID-19 and fashion. There's no lack of sweats sets, but on the other hand, fashion lovers are also dressing up purely for the sake of dressing up, without ever venturing outside. 
At this point, no one really knows how or when the pandemic will end, and the fashion industry, just like every business sector, is scrambling to make it through. One thing is certain, though: Daily life has changed along with fashion choices. Major historical events, including pandemics, recessions, and wars change the way women dress. And clearly, COVID-19 will also have a substantial effect, perhaps forever, on the way we dress. From celebs such as Irina Shayk leading the way in oversize hoodies and scarves that cover their faces, to others like Bella Hadid donning big, comfy jeans with hand-painted elements and N95 masks, comfortable staples may continue even after the pandemic ends.
However, some fashion experts are predicting the opposite: "It is tempting to think that contemporary fashion will continue on its current trajectory of increasing casualness—that somehow athleisure will further devolve into something akin to pajama-like attire, after this prolonged period of 'comfy' clothing while in quarantine," explains fashion historian and teacher at the Fashion Institute of Technology Raissa Bretaña, in her blog Fashion through a Pandemic. "However, I'd like to think that the post-pandemic aesthetic will shift in the opposite direction—that the widespread return to 'outside' clothing will inspire a renewed interest in getting dressed up." 
Similar to Bretaña's theory, junior Maggie Davis said, "When we are finally able to return to social activities, I think that the opportunity to dress up will inspire even the least fashion-forward people to make more of an effort than they did pre-pandemic."
"Another thing that I think this pandemic will bring is more tailored or fancy fashion. As many of us spent the last month wearing sweatpants and pj's, I think there will be a need to 'dress up' and fashion will answer that need by creating more elaborate styles," Davis said.
If there's one item to come out of COVID-19 and define the aesthetic around the world, it's the face mask. With the CDC currently recommending that people wear cloth facial coverings in public settings, it's likely to become the most ubiquitous item, next to sweats and leggings. "I think the face mask will have more presence in our fashion wardrobe," Davis said. "As we are going to live with COVID-19 for a while, I think there will be a rise in a 'fashionable masks' industry." 
Designers are already using their skills to create fashionable, reusable fabric facial coverings that go along with their aesthetic and match some of their signature pieces. Copenhagen-based Helmstedt, for example, started selling masks that coordinate with its fruit-print jackets and dresses. 
Likewise, Lirika Matoshi sells masks that match her strawberry-print dresses. Elsewhere, the indie brand Room Shop Vintage started stocking cloth face coverings that match their print tops and oversize scrunchies. Marine Serre, the Paris-based designer, takes inspiration from the post-apocalyptic style and upcycling. Gucci made a special branded face mask for Billie Eilish to wear at the 2020 Grammys on January 26. It's very likely that the face mask, now an everyday item in our fashion lexicon, will live on far beyond COVID-19, and designers will likely continue to be creative with it.
Yes, fashion will have immediate reactions to the pandemic, but the changes to come will be more substantial. We are all craving a return to a level of normality. For now, we'll continue to be in either sweats at home, or dressing up for the perfect stay-at-home quarantine outfit.
"I look forward to the next stage of fashion, post-pandemic. I want everyone to continue dressing up, enjoying trends like eco-friendly fabrics and calming colors, and wearing clothes that define our individual aesthetic once again," Davis said.