The school welcomed two new drama teachers William Appel and Ganelle McBryde Aug. 14. Both teachers said they are excited to work on the fall production, "Beauty and the Beast" where they hope to empower and bring comfort to students.
Little Rock is new terrain for Appel as he grew up on military bases in Japan, moving around Tokyo, Okinawa, and Misowa. 
"It's quite a different culture out there. I first lived in the states when I moved for university, so that was culture shock as well," Appel said. "I don't feel as much of an outsider since I came to the United States because people look like me. And, you know, I used to have Japanese people pull my hair because I was blonde and they'd never seen a blonde person before and they would take photos and stuff."
His move to the Natural State isn't the only culture shock that Appel has experienced.
"It's a lot more rural than what I'm used to. I'm used to like big cities and you know, that's where I grew up. Here you have forests, you have lakes, you have all these National Parks, which are great and awesome to go explore, it's just something I never grew up with. So, that was different as well," Appel said. "Also, there's just that southern hospitality that I always hear about. It's here and I've been very welcomed. It's been a great experience."
In contrast, McBryde is an alumni of Central and is enthusiastic about returning to campus as one of the new drama teachers. McBryde was captain of the drama team, participated in all the plays and musicals, and she even won a state poetry championship in forensics. 
"It's like coming back home, I guess I've been here so many times I kind of grew up in this very room," McBryde said. 
 She wanted to become a high school drama teacher because of the impact her teachers at Central had on her and also because theater was such a strong presence in her life growing up so she never wanted to leave it.
 "I wanted to have an impact on people the way that people had on me and sort of give back, but also once you're a theater person you kind of always are, so that never really leaves your blood," McBryde said.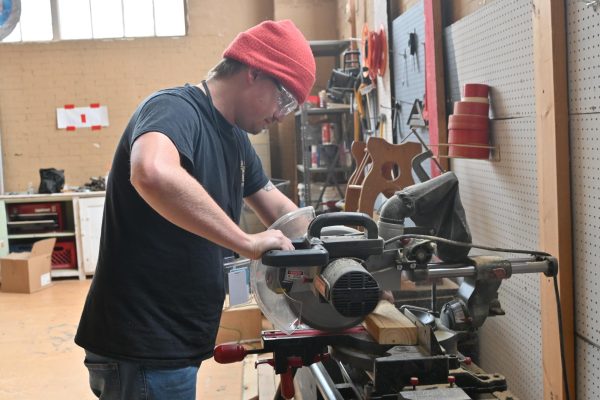 Additionally, McBryde is going to be directing the spring play as well as helping with costumes, make-up, and props for the fall musical.                                                                     
 "I expect to help some kids get through high school," McBryde said "I want to bring a positive, inviting, and uplifting theater experience for kids who don't feel that way in their normal lives."
Appel participated in productions as an actor in high school, but always thought that he would follow in his mother's footsteps and become a history teacher. Eventually he was given the opportunity to work on scene design and the backstage process of productions. 
"
"Theater and entertainment kind of took over my life and I found this niche that I was good at. I wanted to teach students that this is a path that they can take and there's a lot more interesting things to do than just acting."
— William Appel
Appel is looking forward to helping students in the fall and spring productions. Along with continuing to build on the momentum created last year in the theater program, Appel plans on helping all of his students succeed. 
"I really just want to see my students progress," Appel said. "Everyone has their different learning styles and has their different interests and I want to help grow those and potentially see them go off to university or go off to jobs with some knowledge and some skills that can aid them throughout their life."