Schools Go Virtual, Address COVID-19 Pandemic
On March 12, Superintendent Mike Poore declared that all Little Rock School District  schools will be closed from March 13 to March 27 due to the outbreak of COVID-19 in central Arkansas. The week of March 23 is Spring Break, so school would have been closed anyways. Classes and assignments are held online through the platform itslearning, but all after school activities and sports are cancelled in efforts to promote social distancing. 
Not all students have access to electronics through which to access their online classes, and others who do have electronics may not have wifi or enough data to complete their work. The closure of Central Arkansas Library System branches on March 14 until at least March 23 may further limit some students ability to access their online work, but low-income students who do have devices have the opportunity to get free wifi through Comcast's Internet Essentials program for 60 days amidst the COVID-19 pandemic. 
Although the schools are closed, students can pick up three meals a day at designated sites throughout the week of March 16 and one meal on each of the two Saturdays and Sundays included in the school closure period. Transportation is provided on Rock Region Metro. For more information regarding meal pick-up sites and times, visit https://www.littlerock.gov/media/6702/lunch10.jpg.
About the Writer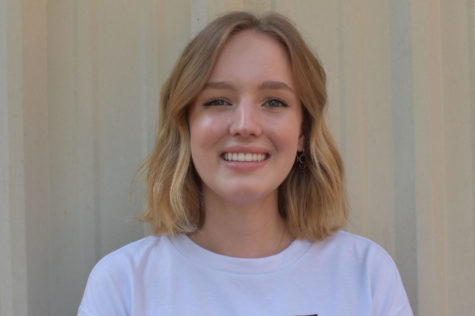 Jessie Bates, Print Editor
I am currently a senior and enjoying my third year on staff. I enjoy Ben + Jerry's chocolate fudge brownie ice cream and baking a variety of unhealthy treats. As executive editor, I aim to highlight the rich diversity of our school and introduce unique perspectives that encourage social awareness and sensitivity toward others. Like one of my stories? Let me know! Email me at [email protected].