Corona Shakes Up College Application Process
Everyone knows what colleges are looking for: good test scores, volunteer hours, and extracurriculars. The application is holistic, and schools always advertise their search for well-rounded students. Junior year is the prime time to get each piece of our personal, curated-for-college picture into place. I signed up for three ACT test dates, had a national competition lined up in North Carolina, and a volunteer project just about to take off, all of these between March and May. May alone brings up to eight AP exams for students to send to colleges. COVID-19 hit us right when we were about to get all of the last pieces of our application image.
Many students are scared that their applications will not be up to par with what they should be for the best chance of acceptance. With canceled test dates and canceled events, there will be unavoidable gaps on our resumes. But, colleges already know this. How will they change their admission process because of it?
So far, 17 major institutions, including Boston University and Tufts University, have decided to become test-optional for the 2021 admissions cycle. This means that students will be able to choose whether or not to send in official SAT/ACT scores. The schedule for applying will remain the same, beginning early in our senior year. 
Even if schools do not go test optional, surely there will be less significance placed on ACT, SAT, and AP exams in the admission process. The AP exam format is now online as a 45-minute open response for each subject, and will likely not be an adequate judge of knowledge for each class.
Many of us are looking at schools that require SAT subject tests, and now there are not enough dates to bring our scores up to their potential. Lockdowns because of the coronavirus have forced cancellations, but testing will resume when it can.
In addition to test scores, there will be fewer competitions and awards for students to brag about. Will there be a things I was going to do but couldn't section on the Common App?
Every area of our application is directly affected by the coronavirus except for one: the essays. I believe that to review applications in the fairest way, acknowledging the missing pieces, colleges will be forced to care about our essays a little more than our scores and some of our extracurriculars. We should start thinking about working with the image we have because what we've done up to this point is probably all we will get. So let's write some killer essays and hope colleges adjust to work with us too.
About the Writer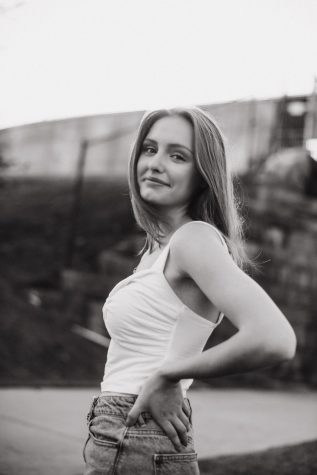 Anna Cay Vernon, Managing Editor
Hiiii! I'm 
Anna
Cay
, the managing editor for newspaper. I absolutely love writing, Criminal Minds, and Beyonce. She could literally run me over and I'd say thank you. The best part about journalism is having a platform. And on that note, if you can vote--PLEASE VOTE!