Connecting During COVID
On the afternoon of March 12, the announcement that school would be closing due to COVID-19 crackled through the speakers. Elation filled the air. Students were thrilled to receive extra time off school just before spring break, allowing them to catch up on their coursework, unfinished Netflix series, and much-needed sleep. As the days stretched on, however, and online schooling was extended to the end of the school year, students began to miss the connection to their peers that school provided.
"Quarantine brings up a lot of hard issues I've had to deal with. I miss my friends, I miss eating out with my family, but I value social distancing more than physically seeing people during this," junior Arin Cartelet said.
Following the abrupt closure of  schools across the state, some felt as though they had been cast adrift, unable to connect to their peers. Like many students, sophomore Penn Hicks found that his mental health declined during the first weeks of quarantine and self-isolation.
"Being trapped in the house isn't pleasant for me–or the rest of my family," Hicks said. "The lack of social interaction feels like it's slowly killing me. I miss being able to talk with people in person."
All is not lost for teenagers around Little Rock, even in the face of a national quarantine and a postponed (or even cancelled) graduation. As the world shuts down, students embrace the new normal by finding unique, health-conscious ways of staying socially connected.
"Hiking is easy to do while maintaining social distancing, even with friends nearby," sophomore El Lauster said. "It's a good aerobics exercise, with the bonus of getting to admire the beautiful environment of Arkansas."
Other students have maintained contact with one another using FaceTime, texts, Discord, Instagram, and social media messaging. Teenagers across Arkansas are hosting themed parties over video chat, watching movies on a shared-streaming service, and forming online book clubs and art clubs in order to remain connected during this time of distancing and isolation.
"I play Dungeons and Dragons online, and I text my closest friends daily," Hicks said.
"I'm able to keep easy contact with the friends I made at school through social media and communication apps," Cartelet said. "It has helped to have my friends to talk to during the quarantine. We call, and we watch movies, play games, and talk. My friends help to keep me from isolating myself too much and doing any damage to my mental health."
People often feel depressed and isolated when they have little contact with other people and little variation in their day-to-day scheduling. Students may feel the urge to withdraw even further into themselves, seeking further isolation as they sink into depression.
"There's a very strong urge to pull away from others and shut down," Dr. Stephen Ilardi of the University of Kansas said in his book The Depression Cure. "In depression, social isolation typically serves to worsen the illness and how we feel. Social withdrawal amplifies the brain's stress response. Social contact helps put the brakes on it."
To avoid entering a downward spiral of negative thoughts and feelings of hopelessness, students should take steps to protect their mental health. Protecting mental health requires finding ways to connect with friends, whether those connections are made on social media, on the hiking trail, or over an online game from a platform like Jackbox or Roll20. 
"Being able to check in on people and having people check on me has done quite a few good things for my mental health," Hicks said. "Let's just hope my Wifi doesn't decide to shut off any time soon."
About the Contributor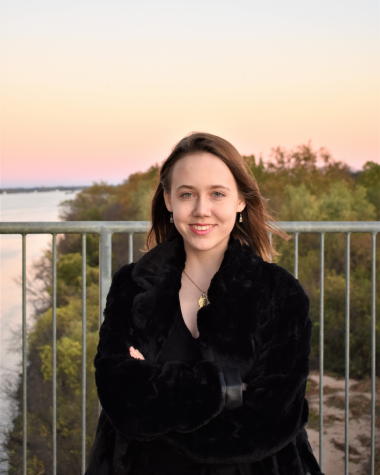 Brooke Elliott, Online Editor
My name is Brooke Elliott, and I am proud to serve as the Executive Online Editor of The Tiger! I am a passionate author and programmer who is working to improve our paper every day. I also work with the Central High Memory Project to preserve the history of minority groups in Arkansas. Like one of my stories? Let me know! Email me at
[email protected]
.