The Broken Hearts Gallery Provides Hope, Laughter During Pandemic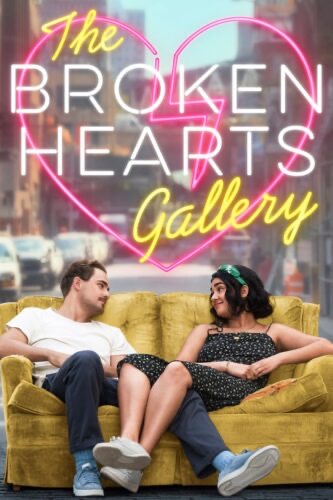 The Broken Hearts Gallery (PG-13) is one of the first movies to hit theaters during the coronavirus pandemic, showing at AMC Chenal, Regal UA Breckenridge, Cinemark Colonel Glenn 18, Regal McCain Mall, and Riverdale 10. All theaters have limited reserved seating and have implemented mask rules in order to maintain social distancing. This modern rom-com tells the story of Lucy (Geraldine Viswanthan) as she navigates her recent breakup with Max (Utkarsh Ambudkar). Lucy is a very sentimental person and saves items from her relationships, which inspires her to create the Broken Hearts Gallery, where people can come and display their own items from breakups. The gallery is located in Nick's (Dacre Montgomery) hotel, which he is in the process of building. Lucy and Nick work together to create a place where people can process their own heartbreak and the two grow closer along the way.
Lucy and Nick's relationship is one that is unlike any of the others that she had in the past; she is completely herself from the beginning and is not afraid of how he will respond to that. This builds confidence and trust between the two of them, as they build this combination hotel and art gallery. In the time of COVID-19, this movie provides an upbeat, positive energy that we could all use right now. It is a cheesy, almost predictable romance, but you cannot help but leave the theater smiling. Heartbreak is something that all people can relate to and Lucy's way of taking that pain and making it into art is inspirational and encouraging. 
Viswanthan's portrayal of Lucy is captivating to watch, as she creates a relatable character whom you want to be friends with. Lucy's style is a reflection of her personality, and plays its own role in the movie's development. She often flaunts floral dresses, sneakers, and jackets. One of my favorite outfits was a t-shirt, denim skirt, and trendy fanny pack. Her outfits are also repeated, producing a realistic air around the character and the film as a whole. 
Montgomery is the perfect love interest. His charm would make anyone want to fall in love, and he really brings out the best in Nick's character. Montgomery is primarily known for his role as Billy in Stranger Things, the classic bad boy with a dark past, who rocks a mullet and is often seen holding a cigarette. The character of Nick is a complete 180 from Billy, and Montgomery does it so well. He checks all the boxes of a classic rom-com love interest: physically attractive, charismatic, and obviously unaware of the strength of his charm. 
The female friendships among Lucy and her roommates, Amanda (Molly Gordon) and Nadine (Phillipa Soo, known for her role as Eliza in Hamilton), are central to the plot and Lucy's character development. These three have been there for each other throughout their entire lives, and despite them all having distinctly different personalities, they are exactly what each other needs and they stay strong through the entire movie. Oftentimes in movies, female roles are made to go against each other, but this trio proves that everyone benefits when women truly support each other and stick together. Soo and Gordon shine in their roles and support Viswanthan without fading into the background.  
The Broken Hearts Gallery provides a glimpse of hope during a time where the world feels as though there is none. It is a must watch for those who love romantic comedies, or even just feel good stories. 
About the Contributor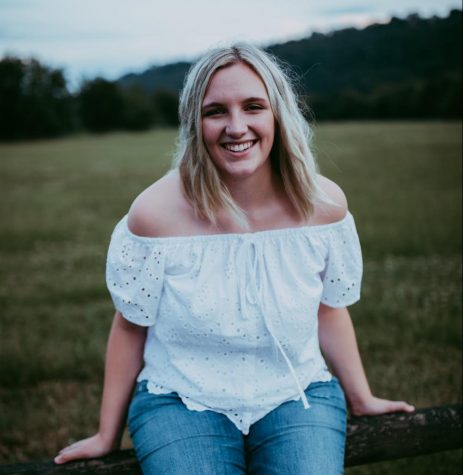 Annie Fortune, Print Editor
Howdy! I am a senior and the proud Co-Print Editor of The Tiger! This is my third year on staff and I absolutely love being involved with student journalism and the school community. I love being able to publish stories and be a representative of my staff and my school. In my free time, you can find me watching Netflix or jamming to Harry Styles or Taylor Swift. My favorite color is yellow and some of my favorite movies include 
Mamma Mia, Pride and Prejudice, and The Princess Bride. 
Contact me at
[email protected]
!