Fall Sports in the Era of COVID-19
Fall sports kicked off with a Lady Tiger Volleyball game on the first day of school. Practices, games, and crowds look very different because of COVID-19. Masks are required at all sporting events, and social distancing is enforced. 
According to the Arkansas Activities Association (AAA)  general requirements, athletes must maintain  a six-foot distance from others unless actively participating in their sports' activities. Athletes and all staff must be screened prior to games and practices. Athletes who participate in indoor sports are required to wear face masks at practices, but during gameplay, it is not required.  For outdoor sports, face masks must be worn unless a player is actively participating in the sports activity. In the locker rooms, social distancing and wearing face masks are highly encouraged.  All of these new rules and regulations have created adjustments for student athletes. 
August 26 marked the beginning of the volleyball season. With the AAA rules in place, in the first practices, the volleyball team had to limit the number of athletes in the gym. Half of the team practiced in the morning, and the other half came a few hours later. 
Sophomore Anna Wood said, "Later on, everyone came together, and they intermixed all of  us… as soon as we enter the door, they make sure to check our temperature and ask if we're having any symptoms, and we keep our masks on the whole practice."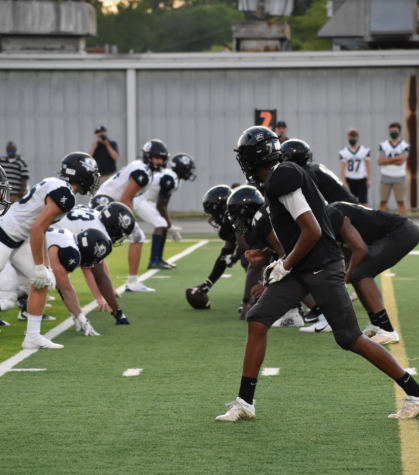 Though masks are not required for gameplay, the volleyball team decided that it would be best to wear masks during their games. 
"It was a unanimous decision. We just really do not want COVID, and a lot of  us don't want to take that nasty test, so all of us decided that we would rather keep our mask on and everyone was okay with that decision," Wood said. 
 Like volleyball, football is also a close contact sport.  In late June, the football team began practice. If AAA precautions are not followed, the season could potentially be cancelled. At first, the football Tigers were only allowed to lift weights and do drills to avoid close contact and maintain social distancing. Masks were also required for lifting weights and resting. Towards the end of the summer, they began to practice with helmets and shoulder pads, running plays.
"In the back of my mind,  I'm always thinking about what if the person in front of me has COVID and how I can easily take it back to my family," Senior Makilan Thomas said.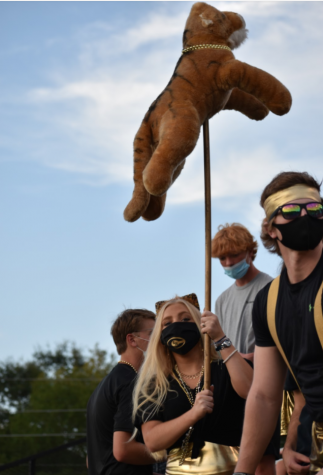 Wearing masks is enforced on and off the field with the exception of the football players. Bleachers were sectioned off to maintain social distancing. The opposing team was Little Rock Christian Academy, and the same rules applied on their side of the stadium. Cheerleaders and Dance team members had face coverings.
"On the sidelines at the game, I overheard the coaches and staff constantly reminding the players to make sure they were spread out and maintaining social distance," Junior Abbey Halter said.
 "Those 4 months off really threw a lot of athletes' games off with being in shape and such. It's all about how we face adversity to continue doing the things we love," Thomas said.
About the Contributors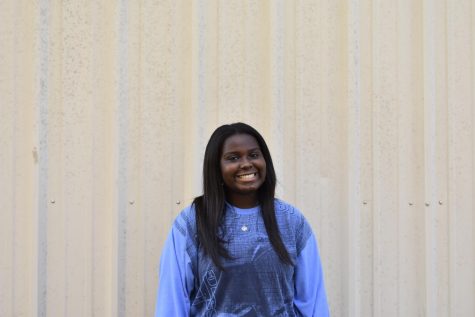 Taylor Swinton, Online Editor
Hello! This is my second year on staff. Outside of Tiger News, I️ am a Central Cheerleader and enjoy watching sunsets, reading emotionally scarring books, and listening to good music. I️ hope you enjoy my writing and find it interesting.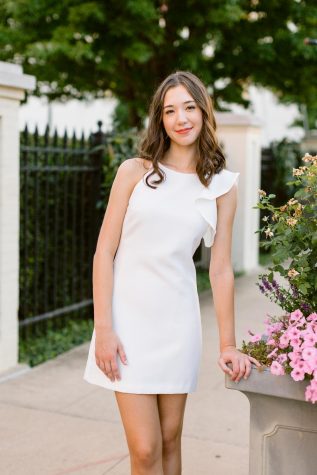 Anna Yates, Staff Writer
Hi! I'm Anna Yates. I'm a senior and first year staffer this year. I'm also co-Student Body President and dance outside of school. I love reading, baking, good music, watching movies, and hanging out with friends. I joined newspaper because I love writing and photography as a form of expression. I'll be covering politics and taking photos this year, and I love that you read my story! If you want to talk to me about it, let me know at 
[email protected]
.