"That's what I believe": McCullough on Education, Indoctrination, and Arkansas LEARNS
Former educator Tippi McCullough recalls eating K Hall with the other teachers on third floor North and feeling honored to work at an institution of such historical significance. After five years at Central, her experience in education inspired her to act on her longtime interest in politics. After Warwick Sabin left his position in the 33rd district to run for mayor, McCullough took the opportunity to make a difference in her community and stand up for teachers. 
House Minority Leader Tippi McCullough now represents Hillcrest and the Heights. McCullough, a Democrat, was first elected in 2018. The main focus of her campaign was education. Being an educator for almost two-decades prior to her decision to run for office, she was exposed to the struggles of students and teachers as they fought against the unprecedented expansion of charter schools. 
With her unique perspective as both an educator and a legislator, McCullough offered a comprehensive analysis of how the Arkansas LEARNS initiative will impact students and teachers. 
"The LEARNS bill is an omnibus bill, so it's a bunch of different parts that could have been standalone bills," she said. "For so many of us, there were things that we could go along with or support in that bill, but the voucher piece makes it impossible to support the whole thing."
McCullough argues that the LEARNS bill has some beneficial aspects, including making sure elementary students can read at grade level and promoting more discussion around mandatory pre-K. However, the voucher system, which would encourage students to leave public education for private and charter schools, was a dealbreaker. While it may have been the Republican plan all along, it was disappointing to several representatives that Governor Sanders decided to take an all-or-nothing approach.
"I mean, most of us [representatives] are not that different from each other. We vote the same on seventy to eighty percent of the bills that come through here," McCullough said. 
The 144-page bill was split up into seven main topics of interest, including teacher pay. Sanders seeks to replace the current arrangement with a merit-based system, in which compensation will be based on job performance as opposed to seniority. In January, before the LEARNS bill was introduced, McCullough and others in the Democratic caucus wrote the RAISE (Raising Arkansas' Investment in Schools and Educators) Act and the Classified Staff Act which were the first to propose a $50,000 minimum salary. These bills also raised all teacher pay by $10,000 and maintained the seniority scale. While both of these bills were tabled in committee, McCullough is proud to have set the standard in the LEARNS bill and to still have influenced the final outcome in some way. 
"We had a $10,000 raise in our legislation, but we think we could do more good by passing smaller bills to help teachers and staff," she said. "The money the LEARNS bill will put into vouchers is what they could've been putting into public education. We feel like the vouchers in the LEARNS bill could destroy public education in Arkansas like it has in other states." 
McCullough cited examples like states like Pennsylvania and Louisiana, which have adopted voucher systems similar to the program included in the Governor's recent initiative. 
"And that's the problem with vouchers, right? You give a student money to go to a private school, but then that private school doesn't have to follow the same rules that public schools do. They don't have to accept every student. On the other hand, public schools take everybody no matter what," she added. 
The representative also noted that vouchers would significantly decrease the available budget for public schools which could cause cuts for important programs designed to enhance the school community.
"First, that money is coming out of public education, and it goes with the student, you know," McCullough said. "If the student leaves, so does the money."
Another key focus of the proposed bill is amending the Arkansas Teacher Fair Dismissal Act, a law protecting teachers against wrongful termination. Representative McCullough has faced this issue during her own career.
McCullough worked at Mount St. Mary Academy for 14 years and was fired after marrying her wife in 2013. The school claimed that her same sex relationship violated its core principles and failed to uphold the Catholic church's mercy values. She was terminated just 45 minutes after their wedding ceremony. 
McCullough said that the amendment process allowed legislators to give fired teachers the opportunity to appear in a school board hearing. This marks a significant shift from the original proposal, which would have totally eliminated protections for public educators. 
The LEARNS bill also creates further enforcement for Governor Sanders' January executive order that targets the teaching of Critical Race Theory (CRT) and sex education, arguing that such lesson plans amount to political indoctrination. McCullough countered by arguing that indoctrination isn't occurring in Arkansas schools. 
"Teachers are there to teach you things, and they have to be human. They have to be able to connect with students, and students are always going to ask questions," she said. "That doesn't mean educators are indoctrinating. We have to be honest about our history, good and bad. We have to be, I think, very human when we teach. And I think that that's what students expect." 
McCullough cited personal examples of classroom experiences she said could be characterized as indoctrination under the state's new policy.
"In order to connect with students, they have to know who you are to a certain extent. That doesn't mean you're indoctrinating or anything. You know, somebody asked me in class, 'Are you married?'" McCullough said. "They would say, 'Just call him up!' And I, of course, would correct them and say 'she.'"
Friday, Mar. 3, students walked out in protest of the LEARNS bill, led by members of the Student Council, Young Leftists, Black Student Union, and the Gender Sexuality Alliance. McCullough commended the school for providing an outlet where students could express their political views and said it was inspiring to see such a strong show of support for public education. 
"Central has tried to be representative of what happened there, how history changed there, and of those young kids who went through such a horrific experience to really move us forward here in the state," she said. "You're continuing that tradition."
As for the far-reaching impacts of the LEARNS bill, McCullough maintains hope for the historic school but made sure to warn that the new policy still threatens the future.
"Could it affect Central? Sometimes it just seems like nothing could destroy Central," McCullough said. "I mean, that's how anything happens. You start to chip away, chip away, chip away until you take away some of the polish and some of the people forget everything. So I just think we have to be vigilant and protect public education."
Informed by her experience as a former teacher, McCullough is also sympathetic towards Arkansas educators.
"Everybody says that teaching is a calling. I believe that in some ways and think that some teachers feel that way, but when you say it like that, it also makes use of the same language that suggests preaching is a calling, and in reality, neither one of those professions make any money," she said. 
McCullough contested the broader framing that upholds the policies included in the LEARNS bill. She believes that Governor Sanders views public education as a business opportunity, an idea with which she fundamentally disagrees.
"Schools are not businesses; they're not. They're never going to be, and you can't treat it like a business," she said. "I would just tell teachers to take care of themselves and that we aren't going to stop fighting for them."
McCullough believes schools serve a much more significant role in society.
"I believe schools are there to expand your horizons, to open your mind and to give you other perspectives. But they are also there to teach you the skills that you need to further your education, to be a lifelong thinker, and to live a good, successful life. That's what I believe."
About the Contributors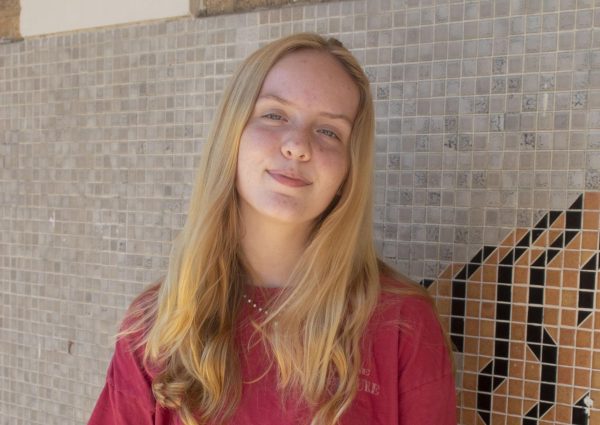 Sophie Navin, Online Editor
Hey! This year I am a senior and it's my third year on staff, my second year as online editor. Outside of writing and organizing stories for newspaper, I work at Camp Aldersgate and spend time with friends. This year I look forward to keeping our website updated and full of thoughtful news.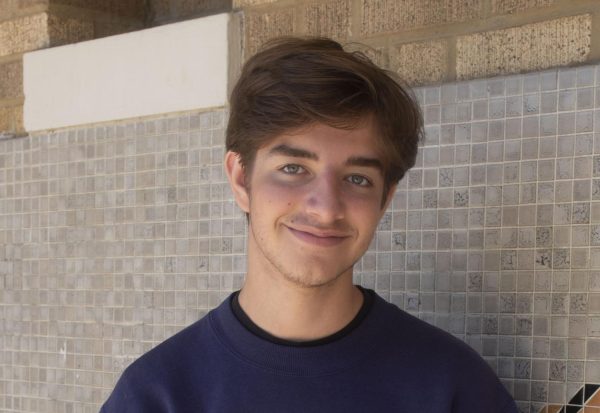 Jack Baker, Print Editor
Hi! My name is Jack Baker, I'm in 12th grade, and I'm so excited to serve as the print editor this year! This will be my third year in journalism class, but my favorite subjects are history and English. I'm particularly interested in politics and modern culture. When I'm not at school, I'm usually competing in policy debate, running cross country, playing the piano, or hanging out with friends.