Respect My Existence Or Expect My Resistance
How attending the Women's March on Little Rock changed me
Donald J. Trump became the President of the United States on January 20, 2017. On January 21, 2017, women across the United States marched to ensure that Donald Trump knows of their presence and will not tread on their human rights.
This was the first protest I have ever participated in. I worked on the Hillary Clinton campaign, so I thought that this could be "payback" for him winning. The morning of, I made a sign that read, "I am a woman, phenomenally. Phenomenal woman, that's me," then was on my way. When I got out of my car, I couldn't help but smile because there were already tons of women sporting their purple and lining up to march.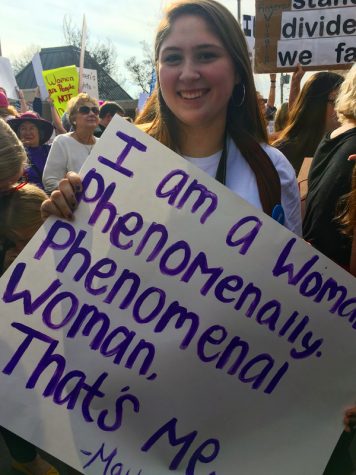 I had always seen things like this on the news growing up. Now, it was finally my time to march, and for Donald Trump to hear my voice of resistance to his policies.
When I was at the march, I had never been more proud to be a woman. Men, women, and children were all there to stand up for their civil rights, and they weren't afraid to do so. I was surrounded by a few thousand others, and we were all there for similar reasons. We all felt the same about the President, and we let him know. Everyone at the march was in good spirits and lifted one another up. There were people from all paths of life, young and old, and from many different cultures.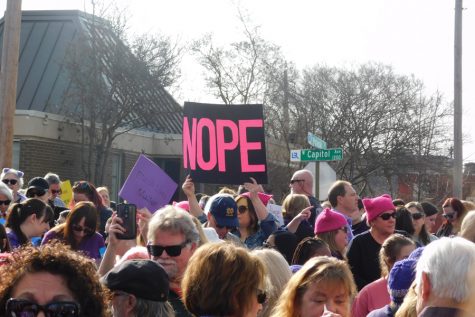 Going to this march was an important milestone for me. I now know that my voice is valid. It did elicit a few tweets from "The Donald," and knowing I took time out of his day so that he could whine about it was enough for me.