Mad About the Met
September 13 marked one of the biggest events of the year, and after last year's  Met Gala was cancelled because Covid-19, A-List celebrities showed up and showed out. For a fashion enthusiast, the Met Gala is better than any award show or special because it allows celebrities to express themselves using art portrayed through fashion and how they interpret the annual themes. With this being said, here are my top hits and misses of The Met Gala 2021, themed "In America: A Lexicon of Fashion."
Lupita Nyong'o- Lupita Nyong'o wore a dress inspired by America's favorite fabric, denim. The dress was designed by Versace and gave hints to a 90's couture collection. Her beautiful afro was inspired by an American photographer and artist Lorna Simpson. "This is more a representation of me and my whimsy whereas when you're acting you are taking on someone else's circumstances." said Nyong'o in an interview with Vogue.  
Ciara- The first thing that comes to mind when I hear the name "Ciara" is fashion and she made a statement in her "jersey dress" designed by Peter Dundas inspired by Geoffrey Beene. What is more American than NFL football? She sports the number 3 for her husband, Seattle Seahawks Quarterback Russell Wilson, and finished the look by wearing his Super Bowl Ring.
Iman- Iman won the Met. Her beautiful ensemble "completely handmade crinoline and gold leaf gown, jacquard bustier and flares with a true ray of light to top it off," said Harris Reed the designer on his Instagram post. ]I don't see the connection with the theme but it is completely breathtaking and was easily the best look of the night. 
Alexandria Ocasio-Cortez- Native New Yorker and U.S. House Representative AOC made a statement in her white "Tax the Rich" dress. Designed by Aurora James who is a Black woman immigrant designer, this dress was very fitting for the American themed event. "We can't just play along but we need to break the fourth wall and challenge some of the institutions. While the Met is known for its spectacle, we should have a conversation about it," said AOC in her Vogue interview. 
Normani- One word: wow. Normani and Valentino have done it again. Normani fits into the theme of America by showing off her Black Girl excellence. "Yellow is our color as you know. Pops on dark skin, I just feel regal, I feel like a queen," said Normani while speaking to Keke Palmer, one of the Vogue interviewers for the night.
Anok Yai- Anok Yai, a fashion model who was the second Black woman to open the Prada show, arrived at the Met Gala making everyone's mouths drop. The Oscar de La Renta gown and feathered drapery was classy and sleek given an Old Hollywood inspired look. Gorgeous!
Now that we have the good things out the way, here are the looks that I think missed the mark:
Kim and Kanye Kardashian- The iconic couple gave us nothing. The fact that Kim has worn outfits similar to this multiple times makes the look boring and weird. I can imagine Kim falling down the stairs or bumping into paparazzi on the way to the function and because of that it's a no for me. 
Regina King- Regina King is an amazing woman and I love her work but this is not it. I see the vision of a suit dress but the gold inside lining and the hair makes it hard to look at. 
Debbie Harry- Debbie Harry took the theme a little too far. I love when people interpret the theme in different ways. With that being said the literal red, white, and blue interpretation makes the Zac Posen dress look gaudy. 
To see all of these amazing outfits and more about the Met Gala, click the link: https://www.vogue.com/slideshow/met-gala-2021-red-carpet-live-celebrity-fashion
About the Contributor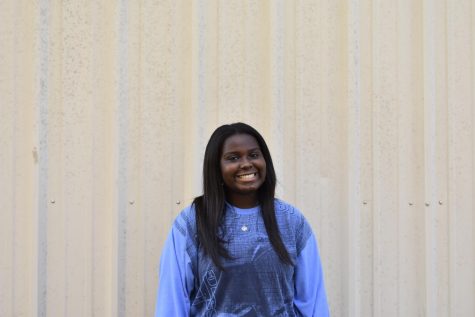 Taylor Swinton, Online Editor
Hello! This is my second year on staff. Outside of Tiger News, I️ am a Central Cheerleader and enjoy watching sunsets, reading emotionally scarring books, and listening to good music. I️ hope you enjoy my writing and find it interesting.